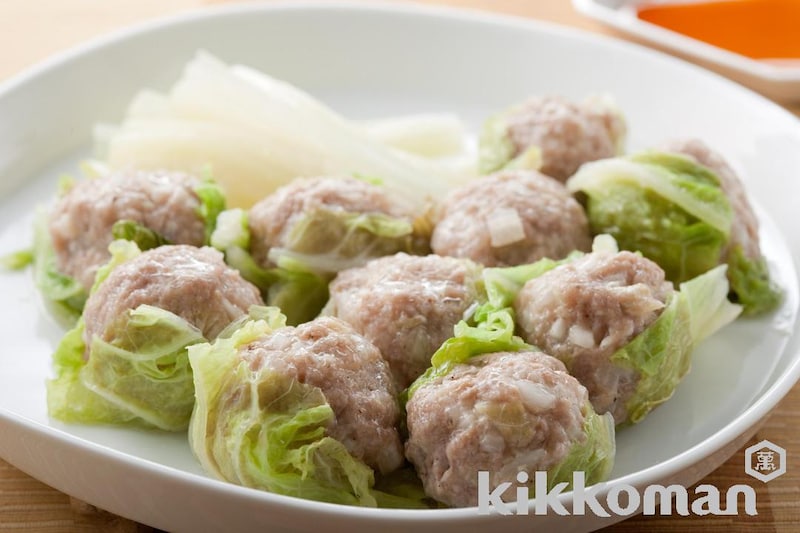 Steam in a fry pan for quick and easy preparation.
Cooking time

20 minutes
Calories

259kcal
Sodium

0.6g
Nutrition facts are for one serving.
Place the ground pork into a bowl, add and mix in (A).

Cut the hakusai core up into 1 cm (0.4 in) wide and 7 to 8 cm (2.7 to 3 in.) long sticks. Mince about 50 g (1.8 oz.) of these, then add and mix the minced sticks with (1). Divide the leaves into 10 equal-sized portions, cover with plastic wrap or place into a lidded heat-safe dish and microwave (500W) for 30 seconds.

Divide (1) into 10 equal portions, wrap each in the leaves from (2).

Arrange the hakusai core sticks and (3) in a fry pan, pour in 50 ml (1.7 fl. oz.) of boiling water, cover with a lid and allow to steam for 8 to 10 minutes. To finish, serve with (B) on the side.