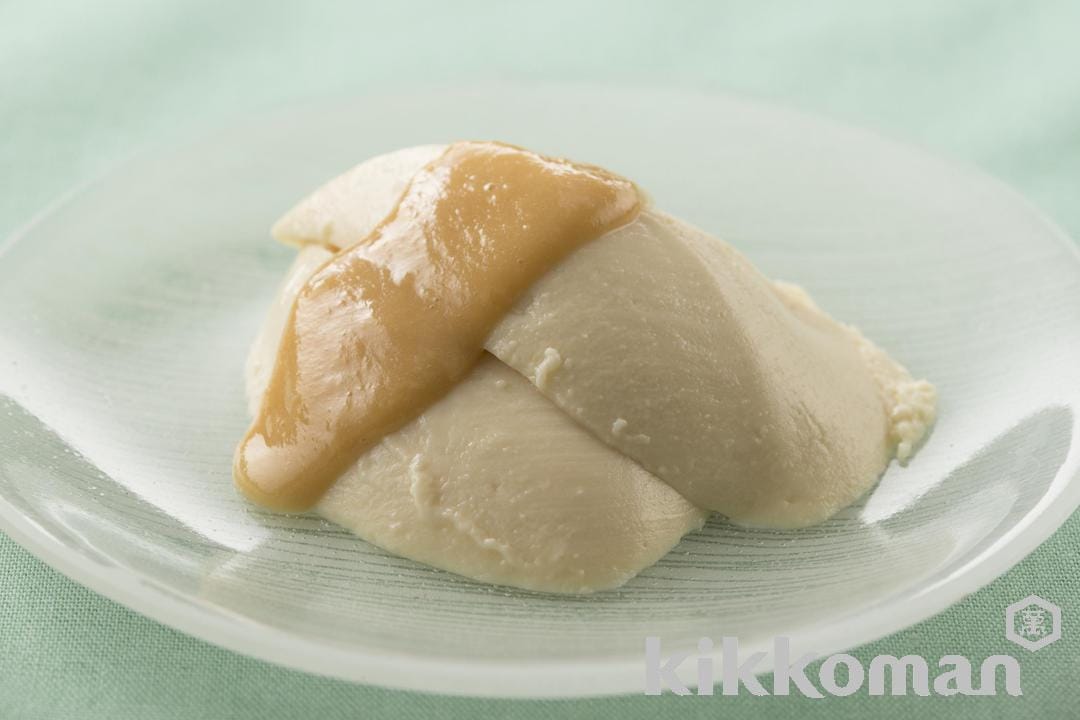 The secret refreshing ingredient is soy sauce.
Cooking time

15 minutes +
Calories

201kcal
Sodium

0.0g
Nutrition facts are for one serving.

Ingredients are listed in easy to make portions.
※Time to cool and set in a refrigerator is not included in cooking time.
※Sodium 0 g indicates sodium content less than 40 mg.
Mix together (A) in a heat-safe bowl, allow the gelatin powder to be absorbed.

Dissolve (1) in a microwave, add in and dissolve the sugar while still hot, and then add in order the sesame paste, ginger juice and original soy milk and stir to mix.

Place the bowl from (2) over an ice water bath, allow to thicken while stirring occasionally, place in a refrigerator to cool and set.

Serve on a plate, dressed with a well-mixed (B).