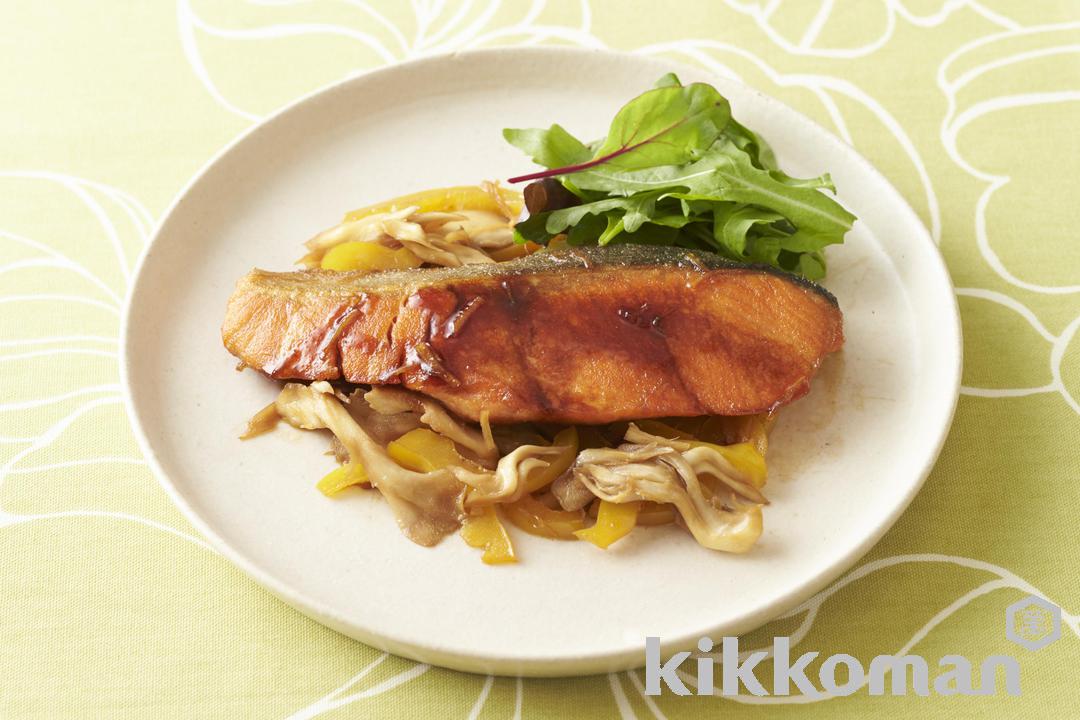 A satisfying low-sodium recipe with a flavor-boost from ginger.
Cooking time

15 minutes
Calories

250kcal
Sodium

0.5g
Nutrition facts are for one serving.

Nutritional values calculated for the use of 4.5 g (0.2 oz.) of cake flour.
Pat dry the salmon fillets and lightly coat each with the flour. Julienne the ginger and bell pepper and separate the maitake into small pieces.

Heat 1/2 Tbsp of the oil in a fry pan, cook the salmon until golden and crispy, then remove.

Wipe away the oil in the fry pan, add in the remaining 1/2 Tbsp of olive oil and the ginger, then cook over low heat. Once fragrant, add in the maitake mushrooms and bell pepper. Turn the heat to medium and quickly saute, then cover with a lid and steam-fry for 3 minutes.

Add in (A) and once simmering remove the bell pepper and maitake mushroom and serve onto plates.

Place the salmon from (2) into the fry pan from (4) and allow to simmer until the cooking liquid is boiled down.

Place the salmon fillets on top of the vegetables served onto plates, pour on remaining cooking liquid from the fry pan, and garnish with the baby leaf greens.