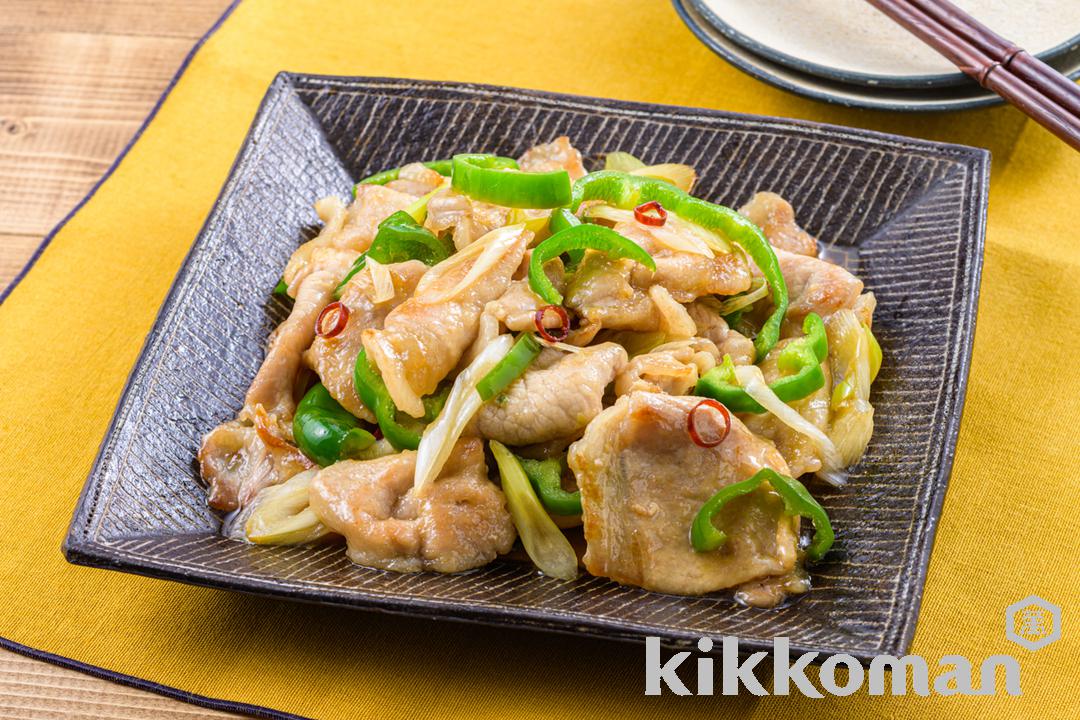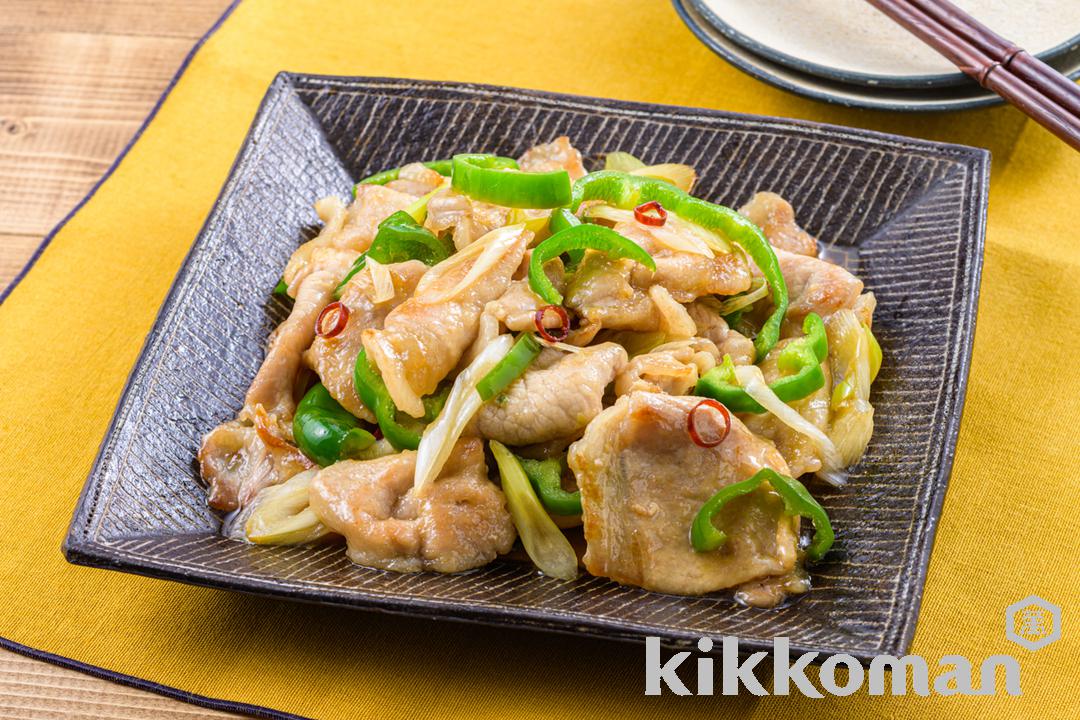 Coat the meat in potato starch to make less salt very filling and flavorful.
Cooking time

15 minutes
Calories

379kcal
Sodium

0.5g
Nutrition facts are for one serving.
Remove stems and seeds from the green peppers, horizontally cut into 5 mm (0.2 in.) width slices. Diagonally slice the negi into 5 mm (0.2 in.) width pieces. Chop the pork into bite-size pieces, coat with the potato starch. Mix together (A).

Heat the sesame oil in a fry pan over medium heat and cook the pork. Once cooked add in the green peppers and negi, turn the heat to high and quickly stir-fry.

Pour in (A), stir-fry all together and then serve onto plates.
Green peppers - removing seeds