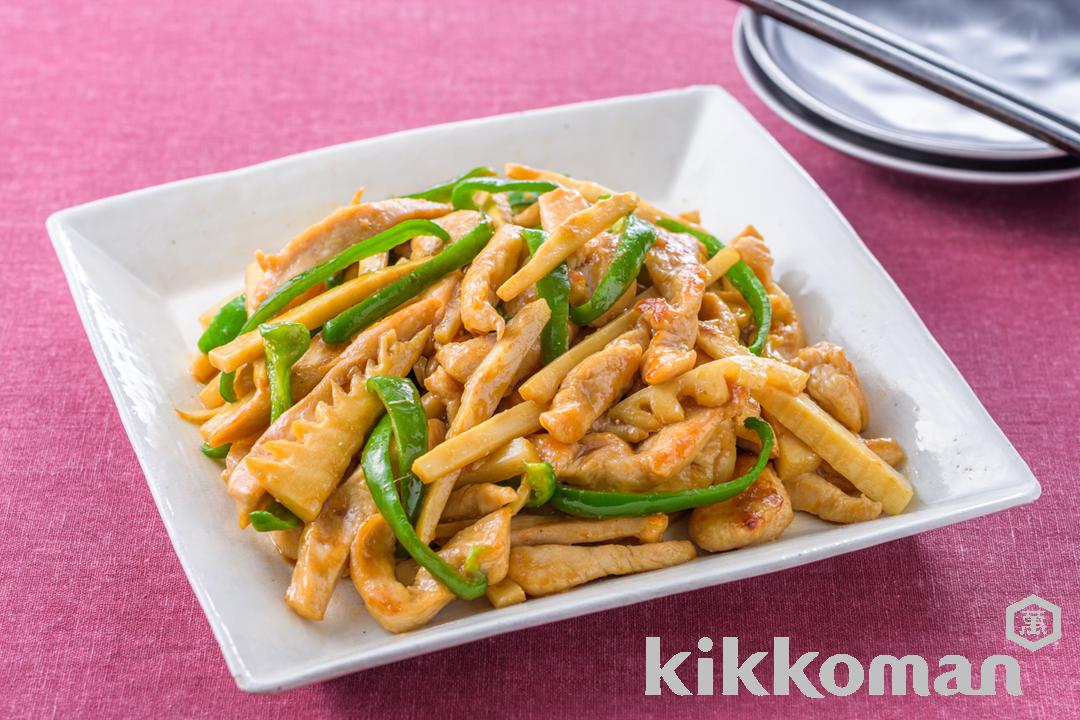 Potato starch seals in juiciness and deliciousness.
Cooking time

15 minutes
Calories

200kcal
Sodium

0.5g
Nutrition facts are for one serving.
Remove the stems and seeds from the green peppers and julienne into 5 mm (0.2 in.) width strips. Julienne the bamboo shoots into 4 to 5 mm (about 0.2 in.) width strips. Mix together (A).

Remove skin from the chicken breast, then julienne into 7 mm (0.3 in.) width strips. Place into a bowl, add and massage in the soy sauce, pepper and sake, add in the potato starch and massage in further.

Heat the oil in a fry pan over medium heat, stir-fry (2). Once the chicken is browned, add in (1) and stir-fry further. Once all ingredients are cooked through, add in (A) and stir-fry to spread throughout.
Green peppers - removing seeds