April 2014
Japanese Cuisine Around the World
Food Forum annually profiles Japanese who are introducing the taste and traditions of Japanese cuisine throughout the world. This year we introduce Hideo Dekura, who runs the cooking school Culinary Studio Dekura in Sydney—a venture that has contributed significantly to the popularity of Japanese cuisine in Australia.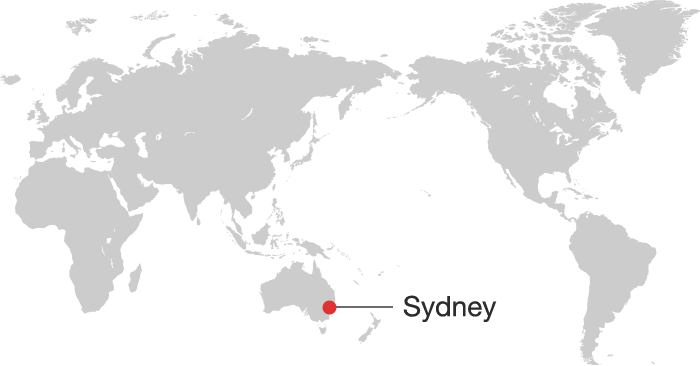 Hideo Dekura
Born in Tokyo in 1944, Hideo Dekura moved to Sydney, Australia in 1972; a specialist and consultant on food and cuisine, he is known for his pioneering work in introducing Japanese cuisine to Australia. Mr. Dekura teaches Japanese cooking at his school, Culinary Studio Dekura, and is a master of the Sydney Shijoshin-ryu school of Japanese cuisine in Australia. In 2007, Mr. Dekura was honored by the Japanese government for his contributions in promoting Japanese cuisine overseas. He has authored various books on Japanese cuisine and cooking, the most recent of which is Eat with Your Hands: Sushi for Kids (New Holland Publishers, Australia. 2013).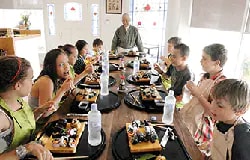 Culinary Studio Dekura
369 Penshurst Street, Chatswood NSW 2067, Australia
dekura@bigpond.com
www.culinarysdekura.com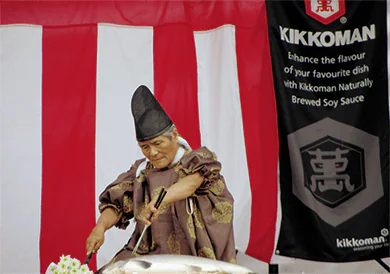 I was brought up in my parents' Japanese restaurant in Tokyo. My father taught me the art of making sushi and preparing kappo-style cuisine (fine cuisine prepared and served by a chef at a counter). When I was in high school, I met my father's friend Mr. Soken Shishikura, master teacher of the Shijoshin-ryu school of traditional Japanese cuisine, where I learned its formal ceremonies and traditional etiquette. Here is where I also learned to perform the traditional hocho shiki (cooking knife ceremony)—the ritual of filleting a fish using only knife and metal chopsticks without touching the fish by hand. I continue to perform this ceremony as part of my activities in introducing the spirit of Japanese food culture.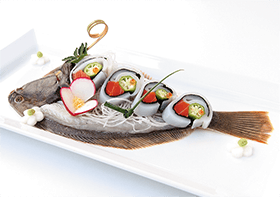 I first went to Sydney in 1972 to consult for the opening of an Australian-owned Japanese restaurant there; two years later, I was involved as consulting chef for Suehiro, a Tokyo-based meat-specialty restaurant, for a sushi department they planned to open in a restaurant there. I went independent in 1975, establishing Australia's first event-catering service, and also succeeded in setting up my own company, JX Uohide. I later became the first Japanese to obtain credentials to purchase fresh fish at auction at the Sydney Fish Market, and began to work with a local agent to promote Kikkoman products in Australia. It was in 1982 that I opened my restaurant Sabo Dekura, in an attempt to introduce kaiseki cuisine in Australia: this venture was somewhat ahead of its time, however, and I sold the business three years later. In 2006, I presented a hocho shiki performance at a cultural exchange event between Japan and Australia. That was a memorable year, as I opened the Sydney Shijoshin-ryu.
Teaching Japanese Cooking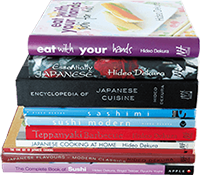 In 1990, I started to teach "Sushi & Sashimi" classes at the Sydney Seafood School, which had opened at the Sydney Fish Market; these continue today. I established Culinary Studio Dekura in 2010, where we offer Japanese cooking classes for both amateurs and professionals. I have also been introducing the hospitality of Japanese cuisine at hotel schools. Through the NSW Technical and Further Education Commission (TAFE NSW), together with the New South Wales Board of Study project team, I am currently involved in introducing Japanese cuisine and culture to primary and high school students, with the cooperation of Kikkoman and the Japan Food Corporation (JFC). Although some Asian Cookery courses offering national certificates and diplomas in hospitality include Japanese Cookery classes, there is no specific qualification for Japanese Cookery alone; I have been working to establish a national diploma of Japanese Cookery in Australia for over 15 years. I am also involved in food consulting for different states of Australia and with Japan-Australia food development, as well as with the establishment of restaurants. I have written 13 books about Japanese cooking, and another is about to come out this year.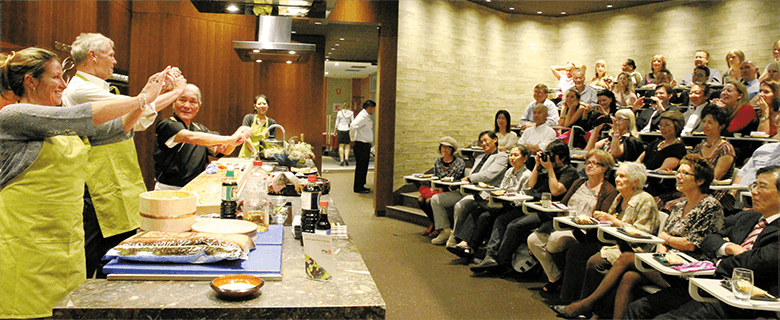 Australia's Changing Food Culture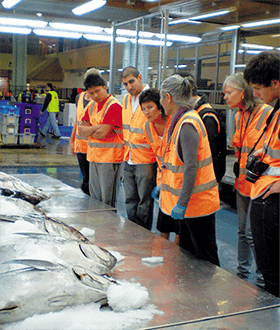 Australia has a multinational food culture, but when I arrived in the early seventies, it was mostly focused on Western and some Chinese cuisines. At the time, I worked in a modest way so that the spirit of Japanese food would be accepted and make a place for itself there. It was important to overcome preconceptions by listening carefully and discussing how both perspectives could be developed. Although Australia has access to a wealth of delicious fresh fish, the way seafood was handled and prepared in the past wasted that freshness. We have been able to initiate discussions about that issue, and about production technology as well. Today considerable progress has been made with logistics, and as changes have been made, we've seen a greater awareness and appreciation of the freshness and quality of fish in various fields of food culture in Australia. Compared to four decades ago, the variety of Japanese food products available has increased as well. Since the early 1980s, many more companies are importing food from Japan, and locally grown and produced rice, green tea and sake can also be found. With the support of the Japanese government, organizations of food producers from Japan often visit Sydney to promote their products, and this increased activity is sure to bring further opportunities in Australia. In Sydney, we also see Japanese food products made in other Asian countries on the shelves, but I believe shoppers are becoming more aware and will come to understand how to select truly genuine products.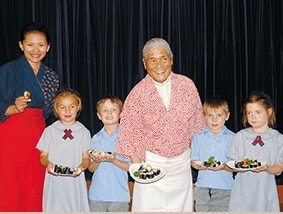 Generally speaking, market needs differ depending on specific cultural or ethnic contexts; and so, in order to fully convey what Japanese cuisine is all about, I strive to be a food specialist capable of communicating and introducing food-culture topics that range from the traditional to the contemporary. I am happy to have found my mission in life by introducing Japanese food culture, which benefits not only Australia, but Japan as well. In closing, let me say that I greatly look forward to the opening of a new chapter in the history of Japanese cultural diplomacy through food.
Photos courtesy of Hideo Dekura