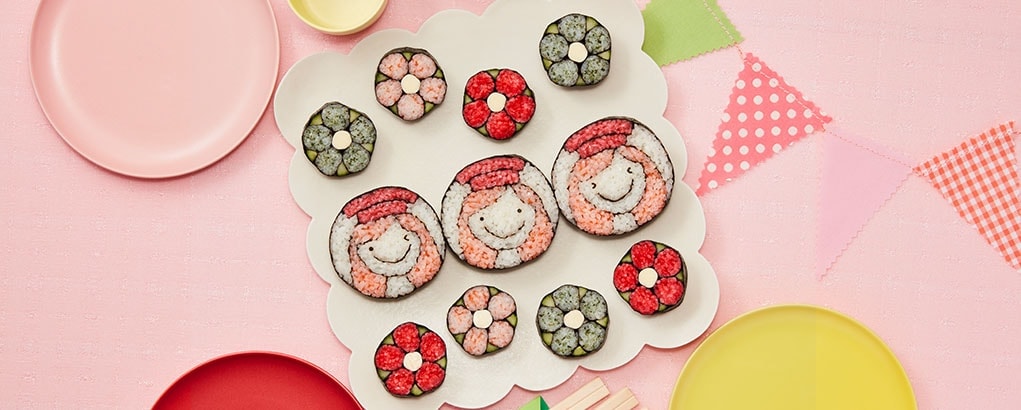 It is a bit challenging, but please give it a try!
For recipe details check the link!
This cute rolled sushi is perfect for parties.
For recipe details check the link!
These decorative sushi rolls are called "Deco Maki" in Japan. "Deco Maki" is a Japanese sushi roll (maki sushi) that innovatively uses the sushi making tool of a sushi mat to create sushi rolls with cross sections that reveal a picture or design. The "Deco" part of the name comes from the English word "decorative".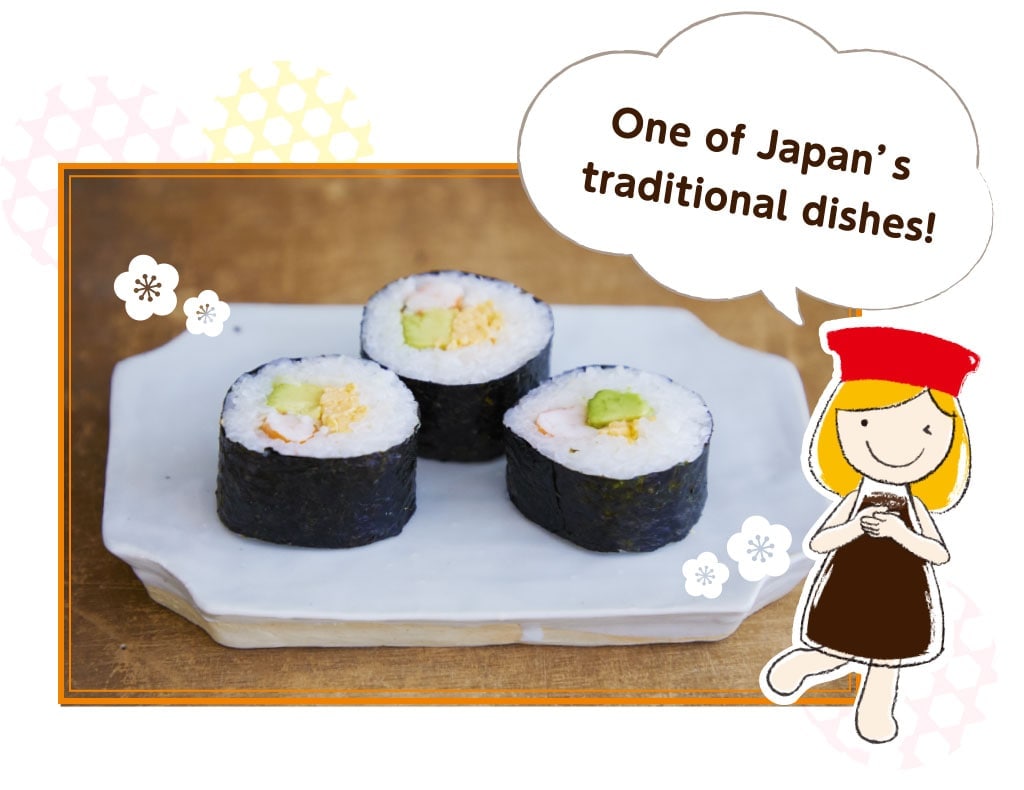 Sushi rolls (maki sushi) are sushi rice and ingredients rolled up together in nori seaweed. Some popular ingredients are shrimp, cucumber, egg, dried gourd strips (kanpyo), etc.
In Japanese households, sushi rolls are often made at New Years and on Setsubun (one day before the start of spring).
When making sushi rolls, it's better to use a sushi mat (makisu).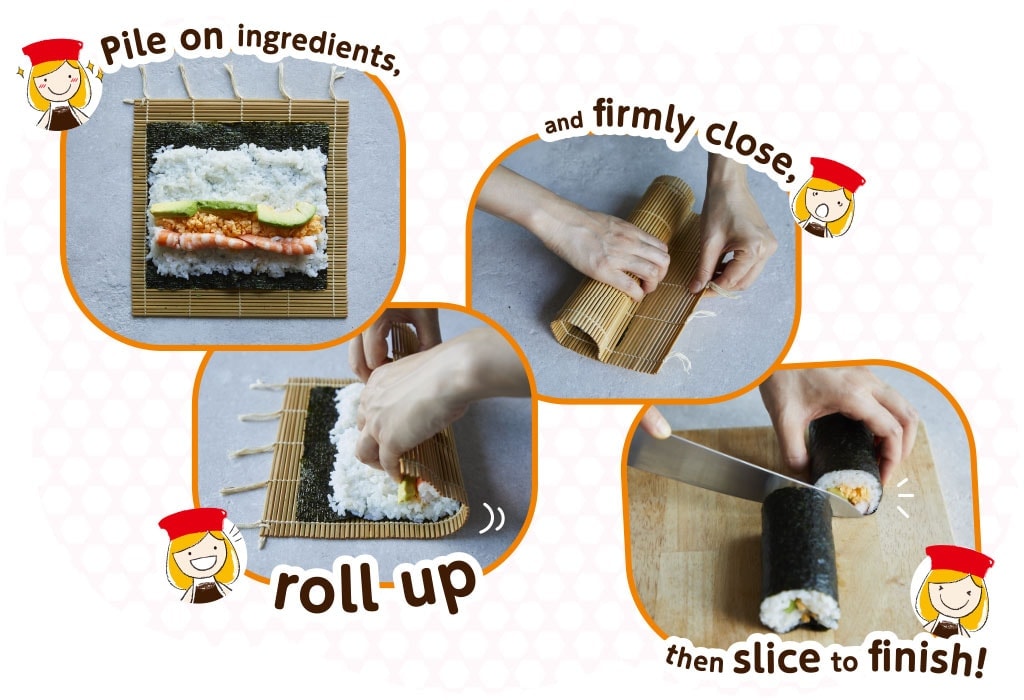 Check the link for simple sushi roll recipes as well!