January 15, 2021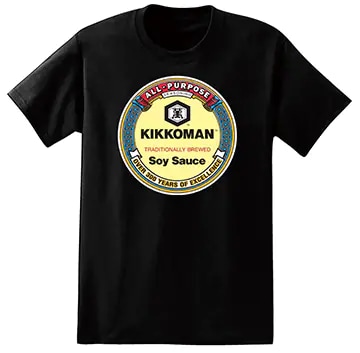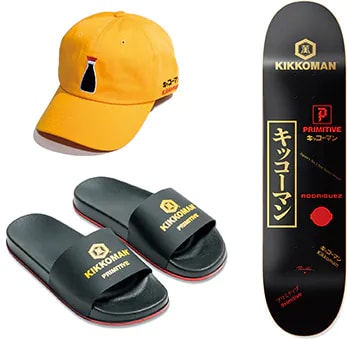 The history of Kikkoman Soy Sauce can be traced back 350 years. Today, Kikkoman Soy Sauce is produced at ten factories located both in and outside of Japan, and is distributed to over one hundred countries around the world. Throughout the company's long history of making soy sauce for the global market, we have taken care to introduce soy sauce not just as an authentic Japanese seasoning, but as a respectful complement to the world's diverse food cultures. In doing so, Kikkoman strives to find ways of pairing its soy sauce with local cuisines, thus creating opportunities for people to encounter new and delicious flavors.
Those familiar with Kikkoman may immediately associate the brand with soy sauce, or with the company's longstanding heritage, or perhaps with Japanese cuisine. In an innovative corporate challenge, in 2013 Kikkoman began to license its brand in order to broaden its appeal to a wider range of generations and markets. Through its Kikkoman brand licensing business, a number of products have already been launched, all featuring the famous Kikkoman trademarks. We hope that such Kikkoman-themed items will engage those not quite familiar with Kikkoman, and inspire them to explore and try out our products.
An example of this Kikkoman branding endeavor is a T-shirt designed by US apparel brand, Isaac Morris Ltd., with which sales began in 2014. To date, over 420,000 shirts featuring the iconic Kikkoman emblem have been sold globally. Sales of collaborative products between Kikkoman and California-based Primitive Skateboarding began in 2019. Primitive Skateboarding is a premium skateboard equipment and apparel company that sponsors professional skateboarders, and which markets an expansive line of skateboard-related products. This unexpected collaboration between Kikkoman and Primitive Skateboarding was noted by celebrities and the products became a hot topic on social media.
Through this licensing business, we aim to reach out and introduce the Kikkoman brand to all generations around the world. In doing so, we hope our products will help everyone share a table with their loved ones as they discover exciting new flavor experiences together.
Vol. 34
Other articles in this series