KIKKOMAN TODAY Vol. 33 No.3
2019 YFU Kikkoman Summer Activity
Supporting international youth exchange for over four decades
October 04, 2019
On July 1, 2019, the YFU Kikkoman Summer Activity was held at the Kikkoman Soy Sauce Museum in Noda, Chiba Prefecture. The event was attended by 23 US high school students who participated in this year's student exchange program hosted by YFU JAPAN, Inc., a branch of the international organization Youth for Understanding (YFU). In addition to the US students, host family members of 21 of the students, as well as five Japanese high school students attended the annual Kikkoman Summer Activity.
During the morning, students watched a video about the soy sauce brewing process and what makes soy sauce unique, then toured the museum and Kikkoman's Goyogura brewery, where soy sauce for the Imperial household is still produced to this day. In the afternoon, they had a hands-on experience brewing soy sauce themselves, including making shoyu koji (the essential base for soy sauce) and mixing and pressing moromi. Moromi is a kind of mash made by mixing shoyu koji and brine which is then fermented, aged and pressed to make soy sauce. To wind up the day, participants tasted soy sauce on rice crackers to appreciate its roasted aroma and flavor. One student commented: "Through this one-day activity, I enjoyed learning about soy sauce, the seasoning that represents Japan. I hope I will have more opportunities to learn about Japanese culture during my stay in Japan. I am thankful to Kikkoman for giving us such a wonderful opportunity."
Kikkoman believes it is vital to cultivate human resources through intercultural experiences, and to enable mutual cooperation beyond cultural differences. Kikkoman wishes to contribute both to local communities and to global society by encouraging youths to proactively seek out such opportunities, and has sponsored YFU student exchange programs since 1978. Every year through YFU, Kikkoman supports four Japanese high school students to study in the US for one year and 23 US high school students to visit Japan for one month. Among all those participating, a certain number of students are selected from Chiba Prefecture and from the states of Wisconsin and California, where Kikkoman plants are located. Since Kikkoman began supporting these YFU exchanges, over 150 Japanese students and more than 900 American students have participated. Kikkoman will continue to promote and advance these youth programs for international and cultural exchange.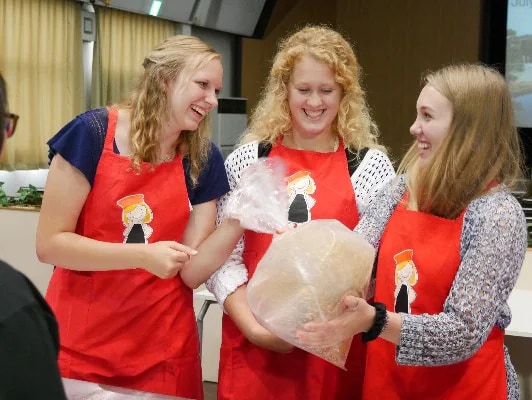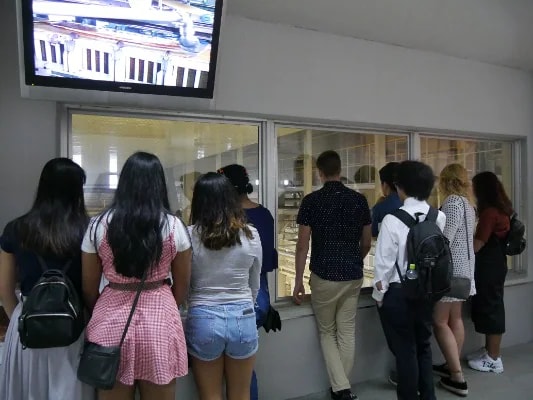 Vol. 33
Other articles in this series