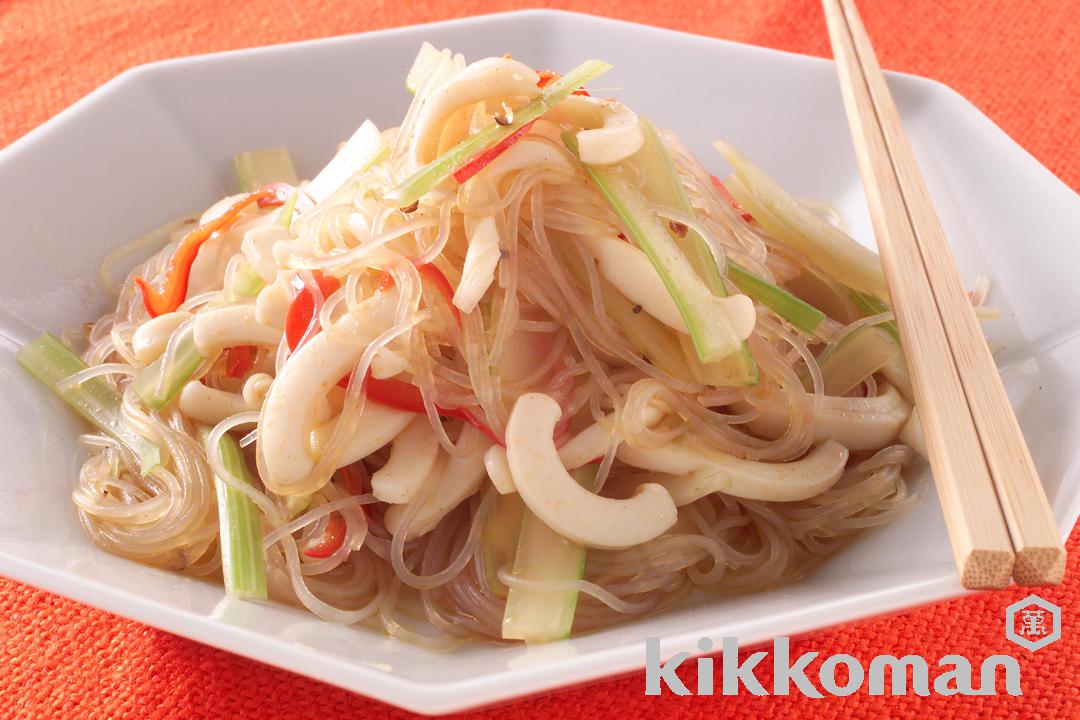 A mouthwatering combination of aromatic celery and sweet squid.
Cooking time

10 minutes
Calories

133kcal
Sodium

0.7g
Nutrition facts are for one serving.
Remove skin from the squid and spread open flat. Finely slice into 5 cm (2 in.) lengths and lightly boil.

Julienne the celery and bell pepper into 5 cm (2 in.) pieces. Lightly boil and drain in a colander. Place the cellophane noodles into boiling water to soften, then cut into edible lengths.

Mince the Sichuan pepper, pour the sesame oil into a pot and heat at low until aromatic. Transfer to a bowl, pour in (A) to prepare the sauce.

Add the squid, celery, bell pepper and cellophane noodles to (3), combine well and then serve into bowls.
Squid - clean and prepare