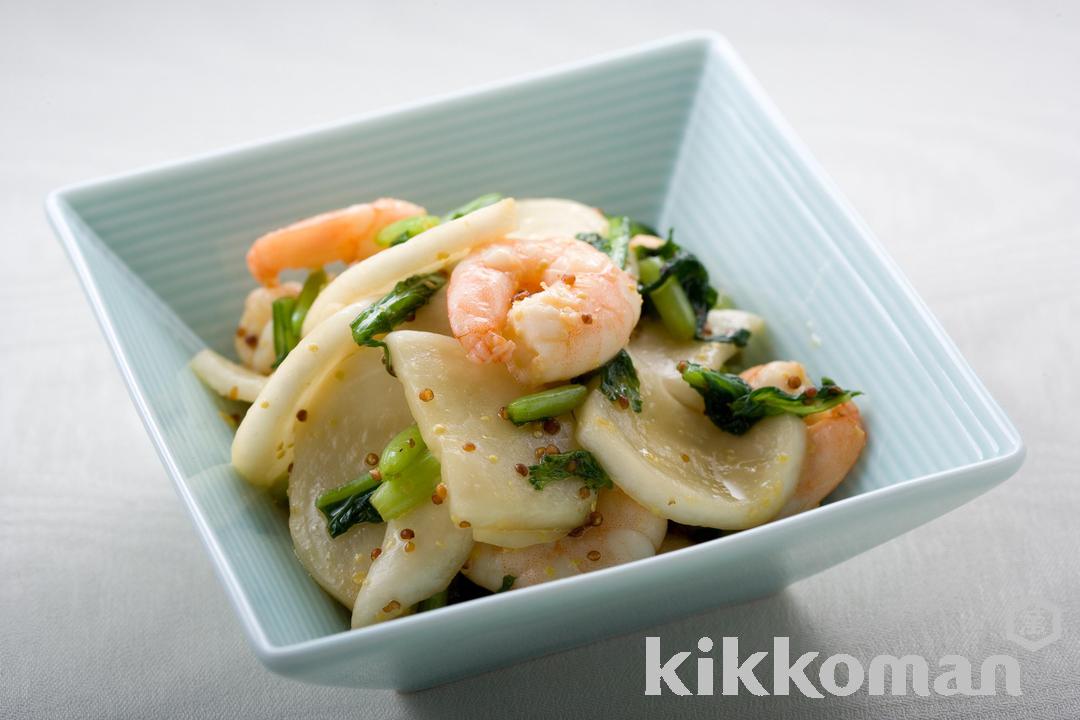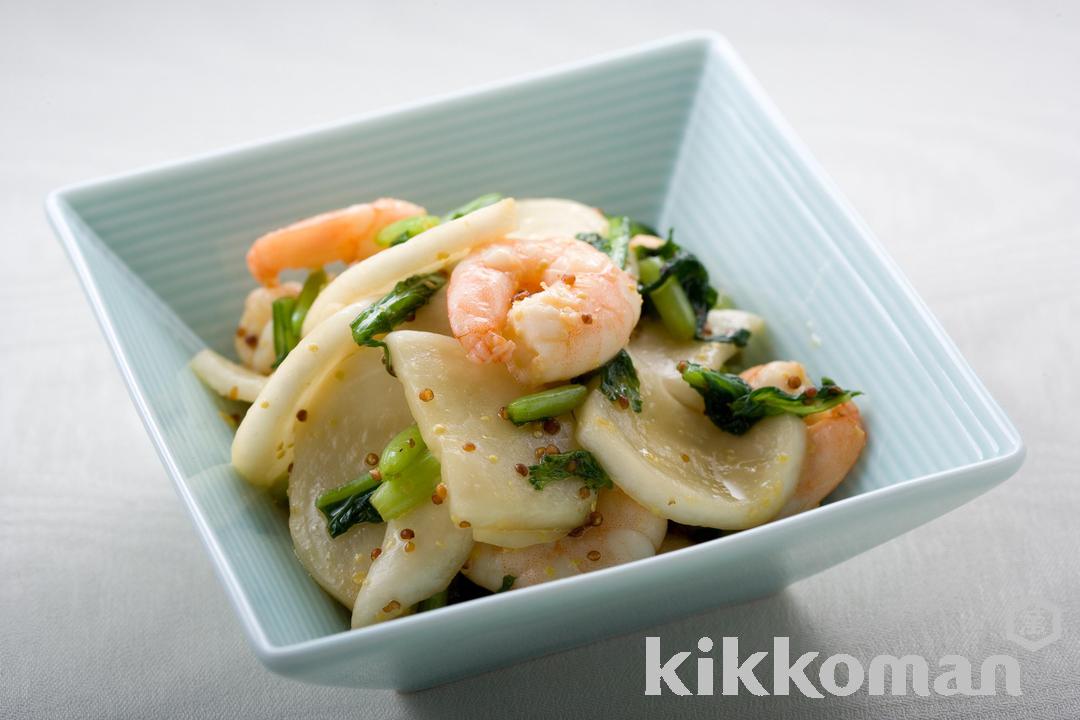 Flavor accented with whole grain mustard.
Cooking time

10 minutes
Calories

82kcal
Sodium

0.5g
Nutrition facts are for one serving.

Time to soak in flavor not included in the cooking time.
Cut the turnips in half lengthwise, then into 3 mm (0.1 in.) thick slices. Chop the leaves into 1 cm (0.4 in.) lengths.

Lightly sprinkle on and massage in a dash of salt, and set aside for juices to be extracted. Quickly squeeze out excess moisture.

Devein the shrimp, add (A) to boiling water, boil the shrimp, then drain.

Mix together (B) to prepare the dressing, add in order (3), then (2) and dress all ingredients.