"seasoning your life" The Story of Kikkoman's Soy Sauce Tabletop Dispenser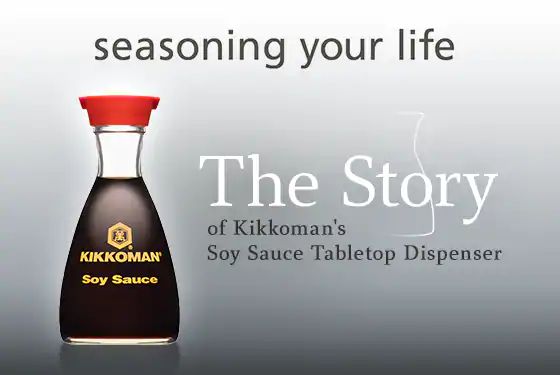 "seasoning your life" The Story of Kikkoman's Soy Sauce Tabletop Dispenser (10 minutes 36 seconds)
"seasoning your life" The Story of Kikkoman's Soy Sauce Tabletop Dispenser (10 minutes 36 seconds)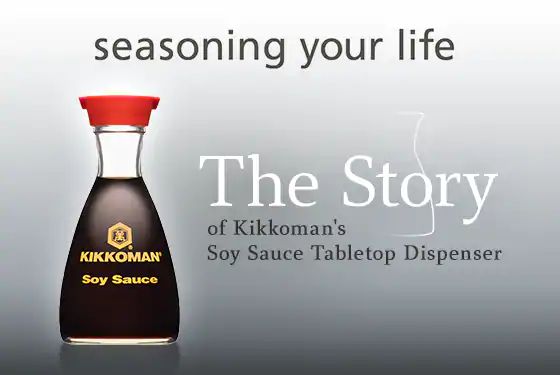 Digest version "seasoning your life" The Story of Kikkoman's Soy Sauce Tabletop Dispenser (2 minutes 37 seconds)
Digest version "seasoning your life" The Story of Kikkoman's Soy Sauce Tabletop Dispenser (2 minutes 37 seconds)
Kikkoman Corporation started selling its soy sauce tabletop dispenser in 1961.
In 2018, this tabletop dispenser was registered as a three-dimensional trademark in Japan.
The three-dimensional trademark system is a system for registering and protecting three-dimensional shapes as trademarks. Although shapes with figures such as words or logos are generally registered as three-dimensional trademarks, Kikkoman's soy sauce tabletop dispenser is one of the rare cases of a registration without a logo or product name.*1 This means that despite lacking a logo or words, the shape of Kikkoman's tabletop soy sauce dispenser has been officially acknowledged for being recognizable at a glance.
The soy sauce tabletop dispenser was designed by the world-renowned industrial designer Kenji Ekuan.
It is now registered as a three-dimensional trademark in six countries and one region*2.
This video introduces the ideals incorporated in the design of the tabletop dispenser along with its shape that is now recognizable worldwide.
*1

Representative examples of three-dimensional trademark registrations for simple food containers without words or figures include Coca-Cola's Contour bottle (glass bottle) and Yakult's plastic container.

*2

The United States, EU, Ukraine, Norway, Russia, Australia and Japan