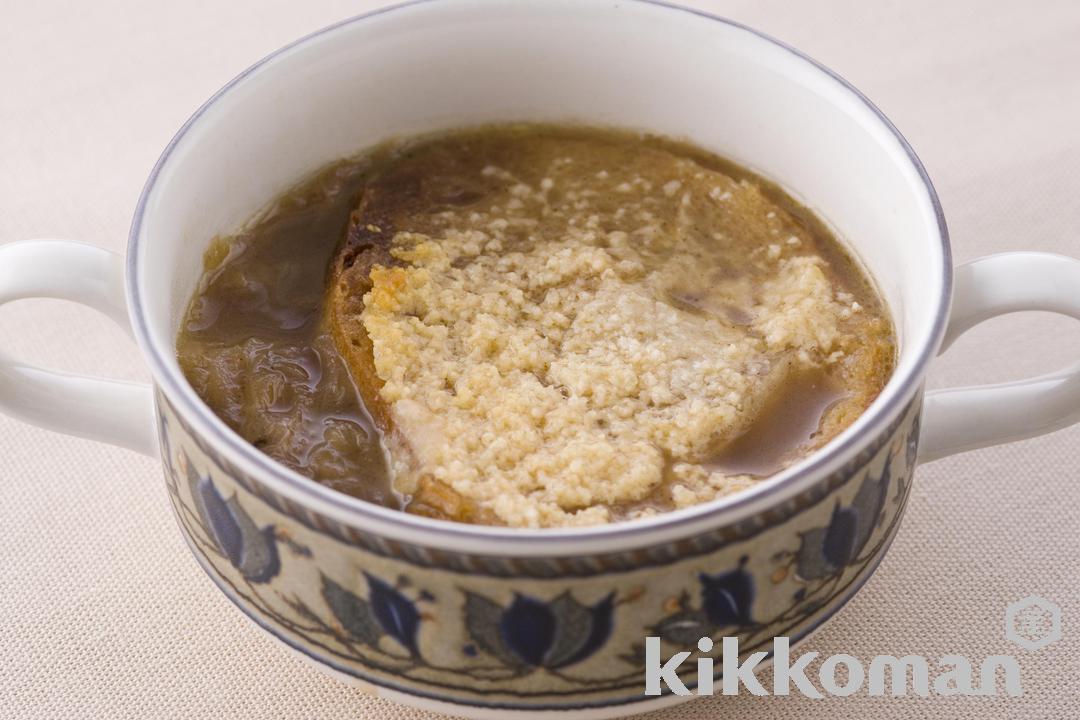 Slowly saute the onions for deep flavor.
Cooking time

30 minutes
Calories

201kcal
Sodium

0.9g
Nutrition facts are for one serving.
Toast the baguette slices in a toaster oven.

Thinly slice the onion, then place in a lidded heat-safe container with 1 Tbsp of butter on top. Seal with the lid and microwave for 5 minutes (600W).

Melt 1 Tbsp of butter in a fry pan and saute (2) at high-medium heat for 5 minutes. Once the cooking liquids have boiled off, turn the heat to low and continue to saute for about 10 more minutes until browned.

Mix together and dissolve (A), add to (3) a little at a time, then adjust the flavor with the soy sauce and pepper.

Pour (4) into an oven-safe container, gently float (1) on top, sprinkle on the cheese and toast in a toaster oven for 3 to 4 minutes until the cheese melts.