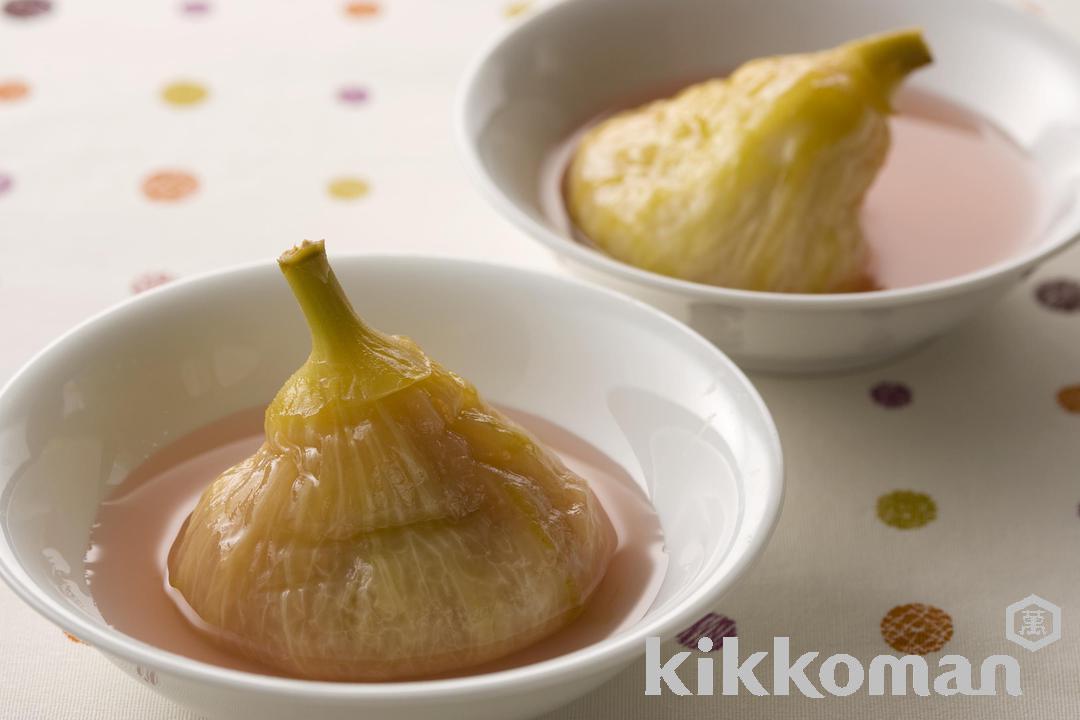 A pleasantly sweet treat flavored with the Japanese seasoning of mirin, a sweet liquor.
Cooking time

25 minutes +
Calories

230kcal
Sodium

0.0g
Nutrition facts are for one serving.

Time to cool is not included in the cooking time.

Sodium 0 g indicates sodium content less than 40 mg.
Peel the figs and cover with the lemon juice. arrange these in a pot. Pour in the lemon juice as well, add in (A), cover with a lid made of parchment paper and gently boil for about 20 minutes (while removing any scum that forms and taking care not to scorch).

Cool (1), with the simmered liquids.