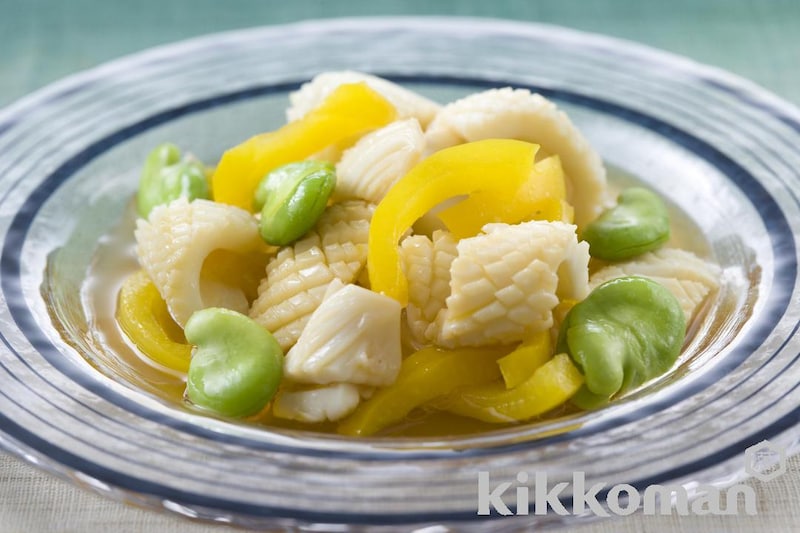 Enjoy plump broad beans soaked in Japanese seasonings.
Cooking time

15 minutes
Calories

154kcal
Sodium

0.7g
Nutrition facts are for one serving.
Cut a shallow slit into the skin of the broad beans. Julienne the bell pepper into short, wide sticks.

Remove innards and peel the skin off of the squid. Slice a narrow criss-cross pattern into the surface and cut into easy-to-eat pieces.

Bring salt-added water to a boil in a pot and cook (1). Place the broad beans in cold water, drain in a colander and peel the skin from each. Quickly boil (2), drain in a colander and remove excess moisture.

Mix together (A) in a cooking tray, and marinate the bell pepper and squid (3). Serve into dishes topped with the broad beans.
Squid - clean and prepare