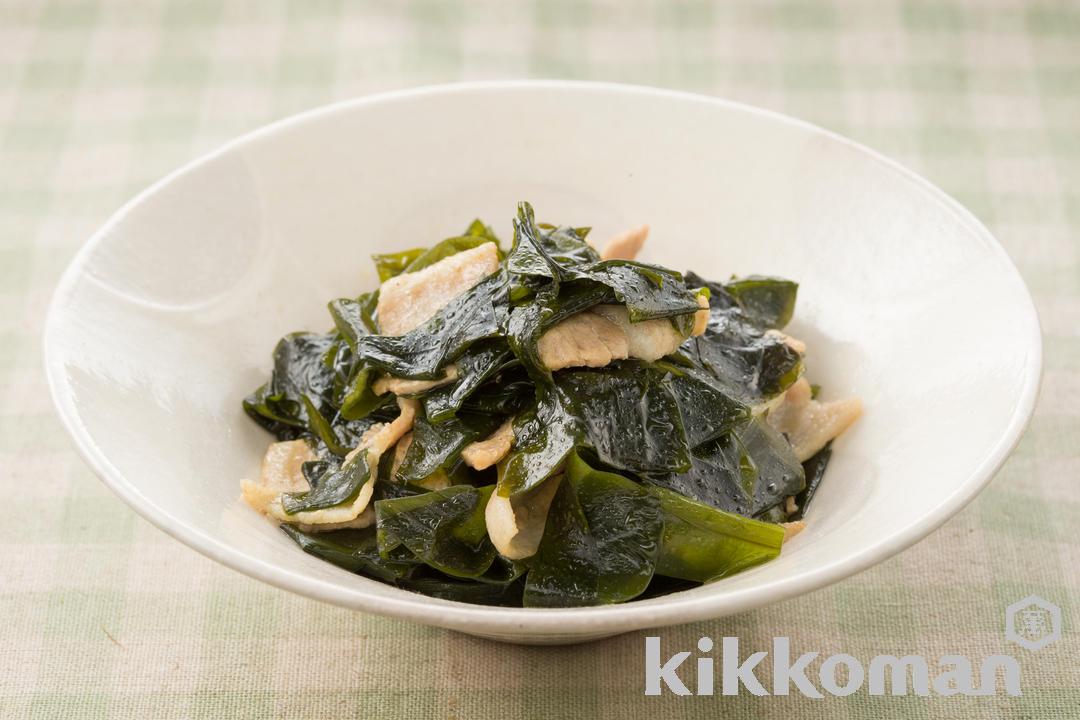 Get your fill of mineral-rich wakame seaweed.
Cooking time

10 minutes
Calories

240kcal
Sodium

0.6g
Nutrition facts are for one serving.
Rehydrate the wakame seaweed, then cut into bite-size lengths.

Cut the pork into 3 cm (1.2 in.) wide pieces. Boil the water in a fry pan, add in and spread apart the pork, boil for about 1 minute then drain in a colander.

In the same fry pan heat the sesame oil and return (2) to the fry pan. Quickly stir-fry, add in (A), cover with a lid and steam over medium-low heat for 2 to 3 minutes.

Add in (1) and stir-fry for 1 to 2 minutes over medium-high heat to boil down the cooking liquids.