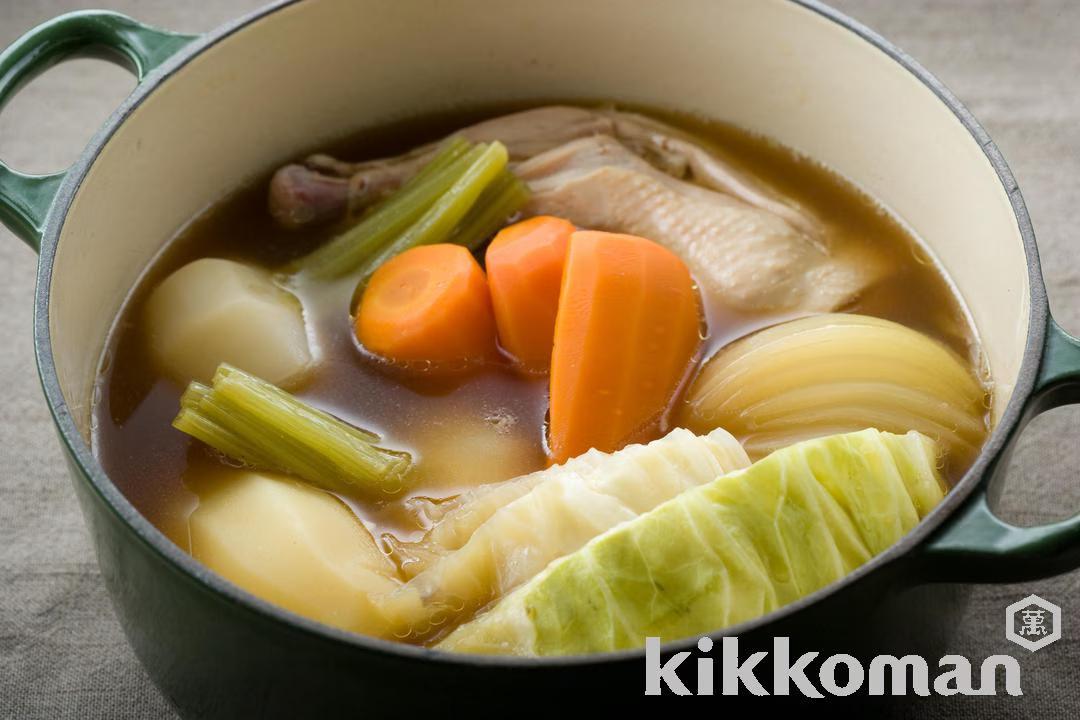 Delicately boiled bone-in chicken thighs.
Cooking time
35 minutes
Calories
772kcal
Sodium
1.0g
Nutrition facts are for one serving.
Cut a slit into the chicken thighs along the bone.

Peel the carrot and cut in half lengthwise. Halve the thick half lengthwise.

Leaving about 3 cm (1.2 in.) of the stem, peel the turnips. Divide the cabbage and onion in half. Peel the potatoes and soak in water for 2 minutes.

Place (1), the bay leaf and (A) into a pot and bring to a boil. Remove any scum that forms on the surface once boiling, add in (2) and cook a further 10 minutes.

Add in the remaining vegetables, place on a lid and simmer for 10 minutes over low heat. Add in (B), then simmer for about 10 minutes more keeping the heat at low.
Post your creation!
Kikkoman Global (@kikkoman_global)
is posting Kikkoman Recipes.
If you made this recipe, please post it with the hashtag #KikkomanLife
We love to see your creations on Instagram!