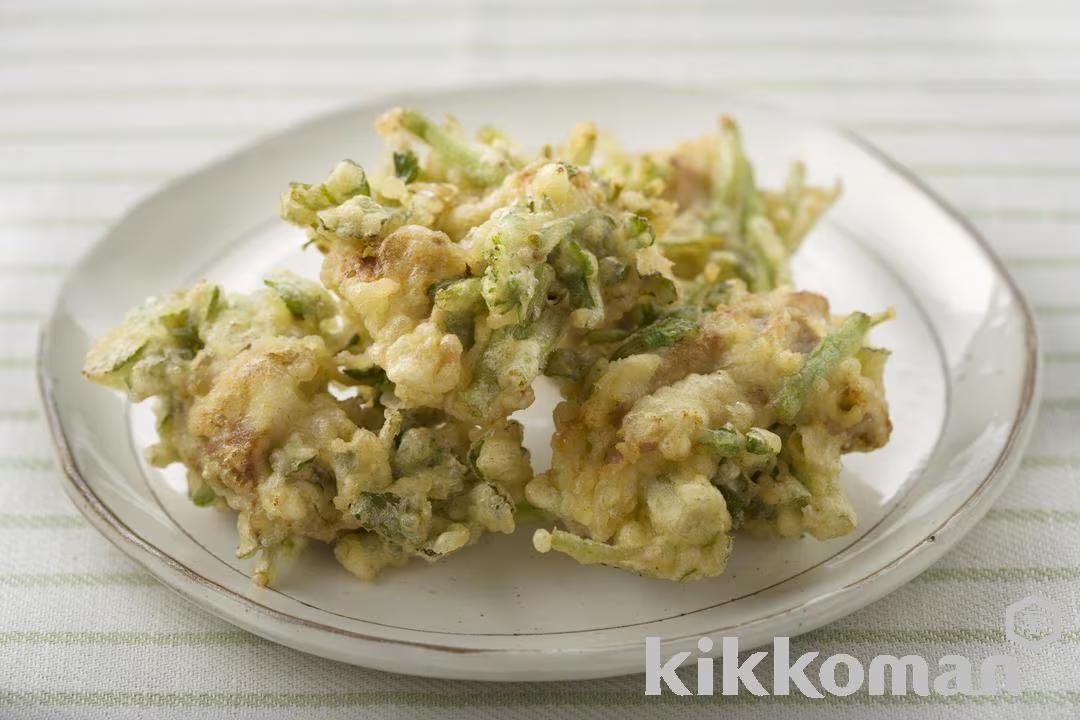 Fragrant with sesame seeds.
Cooking time
20 minutes+
Calories
268kcal
Sodium
0.2g
Nutrition facts are for one serving.

Time to cool is not included in the cooking time.
Cut the root from the sweet cicely, cut into 3 cm (1 in.) lengths. Dry the leaves, cool until slightly crispy.

Cut the pork into large chunks, soak in (A) and set aside.

Beat the egg from (B) in a bowl. add in and mix water, flour and white sesame seeds. Mix well to make the batter.

Add (1) and (2) to (3), then mix well.

Heat the oil to 170-180 C (340-360 F), divide (4) into large chunks and deep-fry for 6-7 minutes.
Post your creation!
Kikkoman Global (@kikkoman_global)
is posting Kikkoman Recipes.
If you made this recipe, please post it with the hashtag #KikkomanLife
We love to see your creations on Instagram!