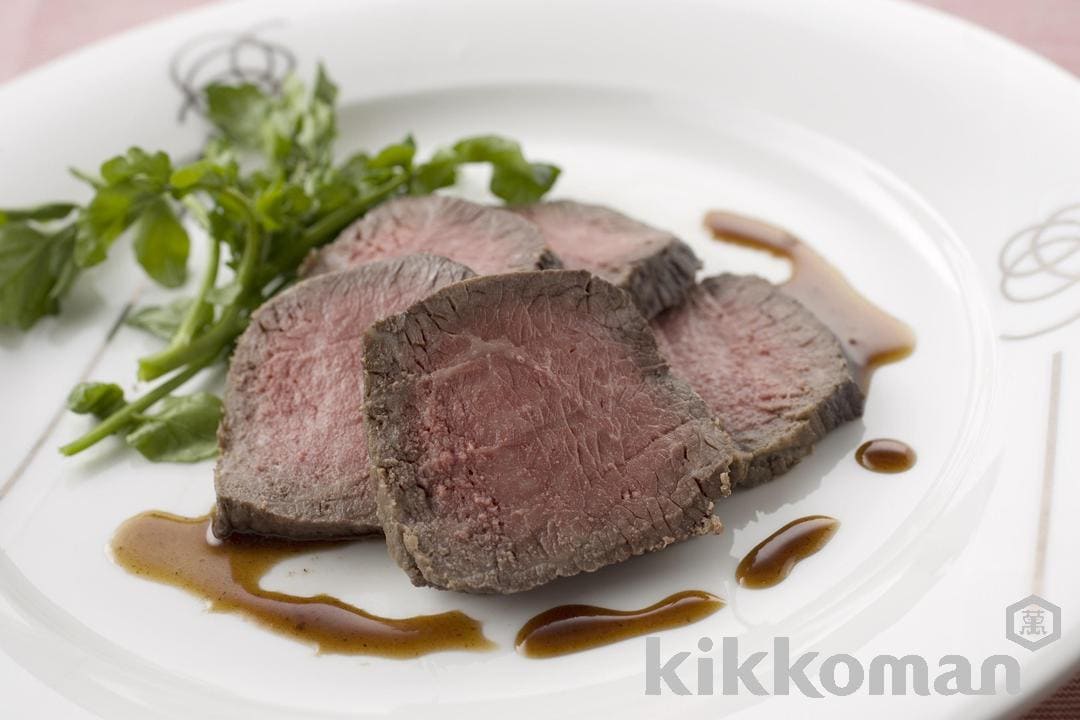 Pot roast made juicy and delectable with a red wine soy sauce!
Cooking time

20 minutes
Calories

293kcal
Sodium

0.8g
Nutrition information is for one serving.
Truss (bind or tie) the beef cut with some string or twine to maintain its shape, then massage in the salt and pepper.

Melt the butter in a heavy-bottomed pot, brown all sides of (1), add in the onion, carrot and celery and pour in the red wine. Place a lid on top and braise over medium heat for about 10 minutes.

Remove the meat, place into a lidded bowl and allow to steam for about 10 minutes.

Add the sugar and soy sauce to the braising liquid, bring to a simmer, strain and then use as sauce.

Remove the string or twine from (3), slice-up and arrange on a plate. Pour on the sauce (4) and garnish with watercress if available.

*Rump roast is the recommended cut of beef for this recipe.