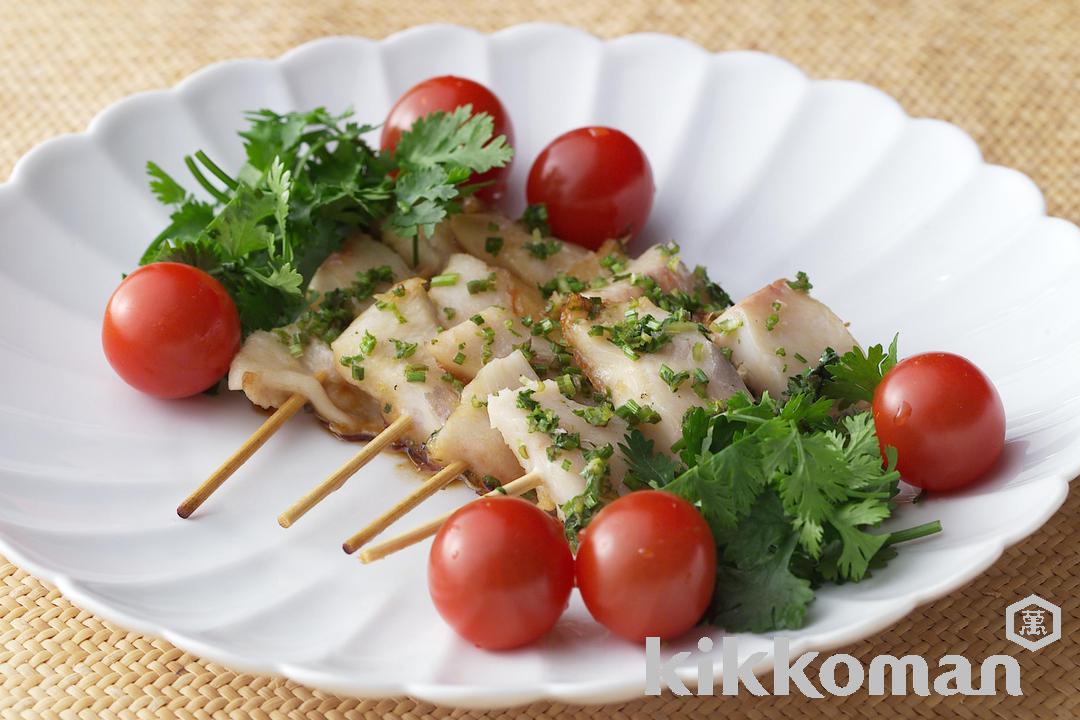 Whitefish on skewers with a side of cilantro sweet and sour sauce.
Cooking time

15 minutes
Calories

154kcal
Sodium

0.3g
Nutrition facts are for one serving.
Remove the skin and bones from the whitefish and cut into bite-size pieces. Lightly salt (extra) and set aside for a few minutes. Wipe away any moisture and stick 3 to 4 pieces onto each skewer.

Rinse the cilantro leaves well and cut in half. Finely chop the bottom half for use in the seasoning sauce. Cut the top half into 1 cm (0.4 in.) lengths.

Heat a fry pan and pan-fry the whitefish without using oil. Once cooked through, add in (A) and the finely chopped cilantro. Coat the ingredients well.

Arrange (3) on a plate, garnish with the leftover cilantro leaves and the cherry tomatoes.