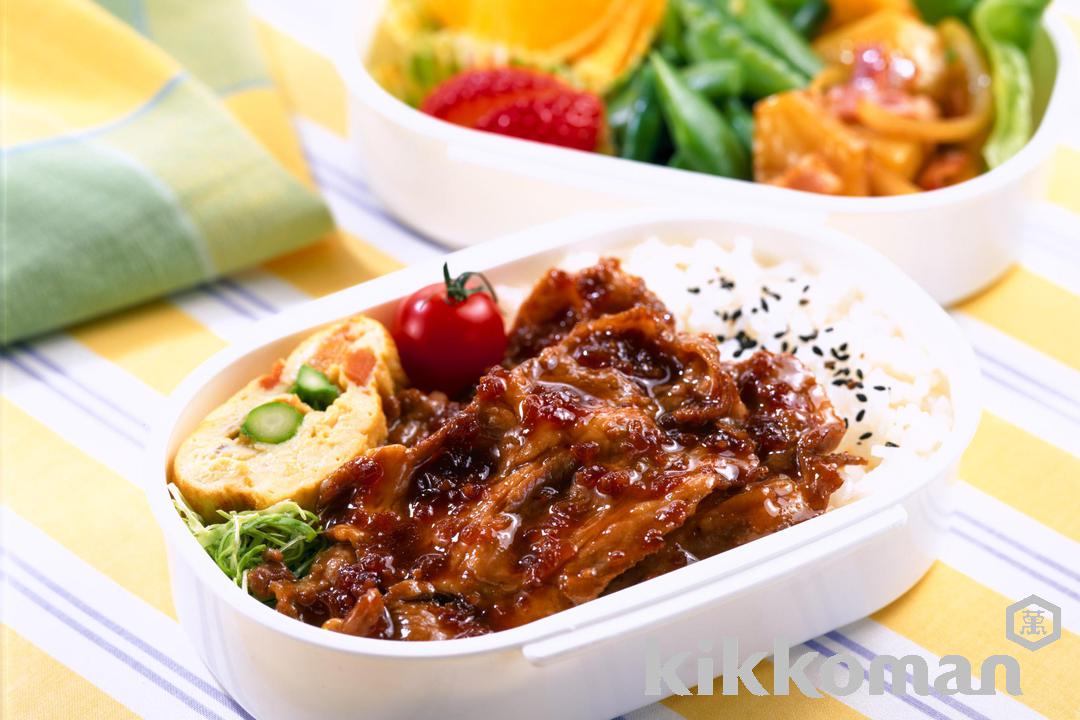 A quick-to-prepare lunch box flavored with Teriyaki Marinade and Sauce.
Cooking time

20 minutes
Calories

693kcal
Sodium

0.6g
Nutrition information is for one serving.
Cut the pork into easy-to-eat pieces, heat the vegetable oil in a fry pan, and cook the pork. Over low heat, add in the teriyaki marinade and sauce. After cooking together for 30 seconds, remove from the heat and allow to cool to room temperature.

Beat the egg and season with salt and pepper. Heat the vegetable oil in a fry pan, pour in the egg mixture and quickly stir over high heat. Once soft scrambled, place the 1/2 spear of asparagus into one edge of the fry pan. Using the asparagus spear as its center, roll the cooked egg mixture around it, then adjust the shape. Allow to cool, then cut in half.

Pack a lunch box with the rice, (1), (2), the julienned cabbage and cherry tomatoes.
* Sprinkle sesame seeds over the rice if desired.