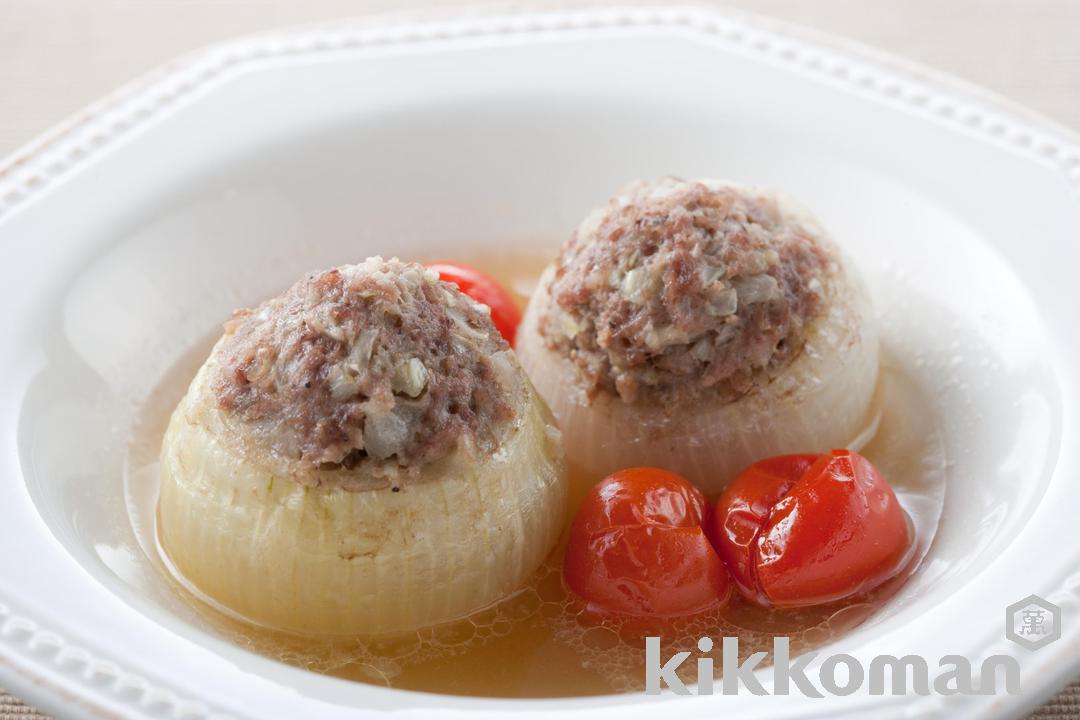 Make the most of the sweet and tangy flavor of cherry tomatoes.
Cooking time

20 minutes
Calories

287kcal
Sodium

0.5g
Nutrition information is for one serving.
Remove the onion tops and carve out the inside portion using a spoon. Mince up the carved out onion portion and heat in a microwave (500 W, using a lidded heat-safe container) for 90 seconds, then set aside to cool.

Place the ground meat and (A) into a bowl, combine together with the minced onions (1), continue to combine until the mixture becomes sticky then stuff the carved out onions with the mixture.

Remove stems from the cherry tomatoes.

Place (2), (B) and the olive oil into a pot, cover with a lid, add in (3) part way through while simmering over low heat until the onions become softened (about 15 minutes). Use soy sauce to adjust the flavor.