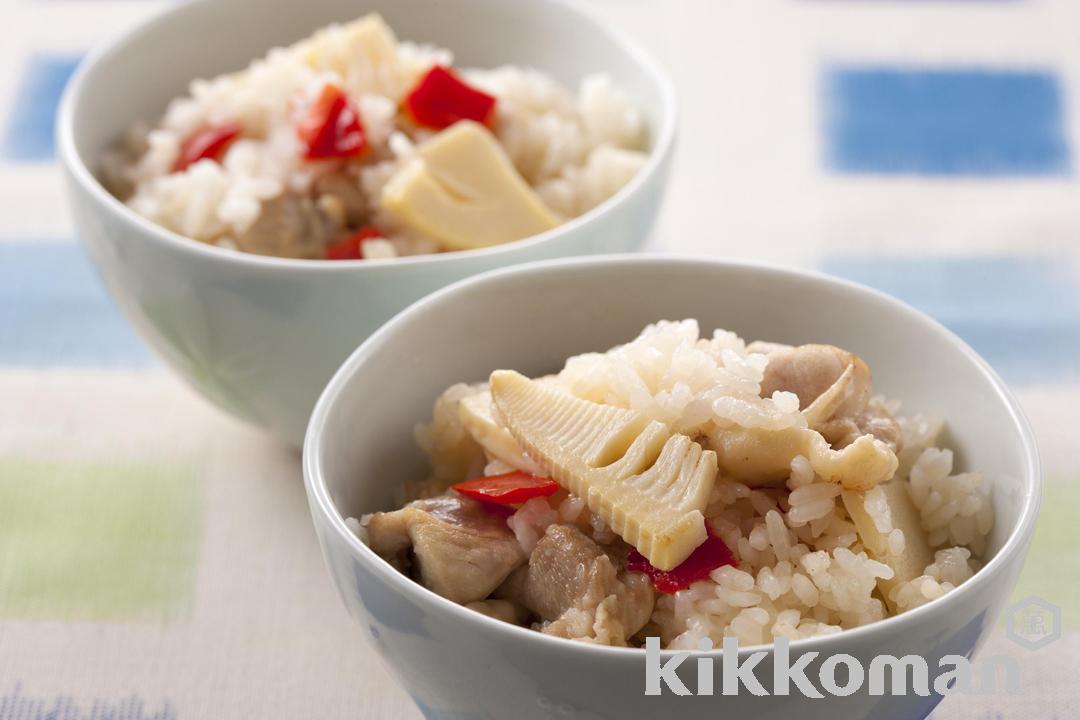 Steam to fluffy perfection in a rice cooker.
Cooking time

30 minutes +
Calories

370kcal
Sodium

0.4g
Nutrition facts are for one serving.

Time to soak the rice is not included in the cooking time.
Wash and drain the uncooked rice using a colander more than 30 minutes prior to cooking.

Chop the chicken into 1 cm (0.4 in.) cubes. Cut the bamboo shoots into easy-to-eat pieces of 3~4 mm (0.2 in.) thickness. Chop the bell pepper into 1.5 cm (0.6 in.) cubes.

Heat the sesame oil in a fry pan, saute the chicken, and once the meat is browned add in and saute the bamboo shoots, then the bell pepper and (1) and saute all together.

Once the rice becomes heavy, transfer all ingredients to a rice cooker and allow to cool slightly. Add in (A), pour in 400 ml (13.5 fl. oz.) of water and then cook as usual without stirring.