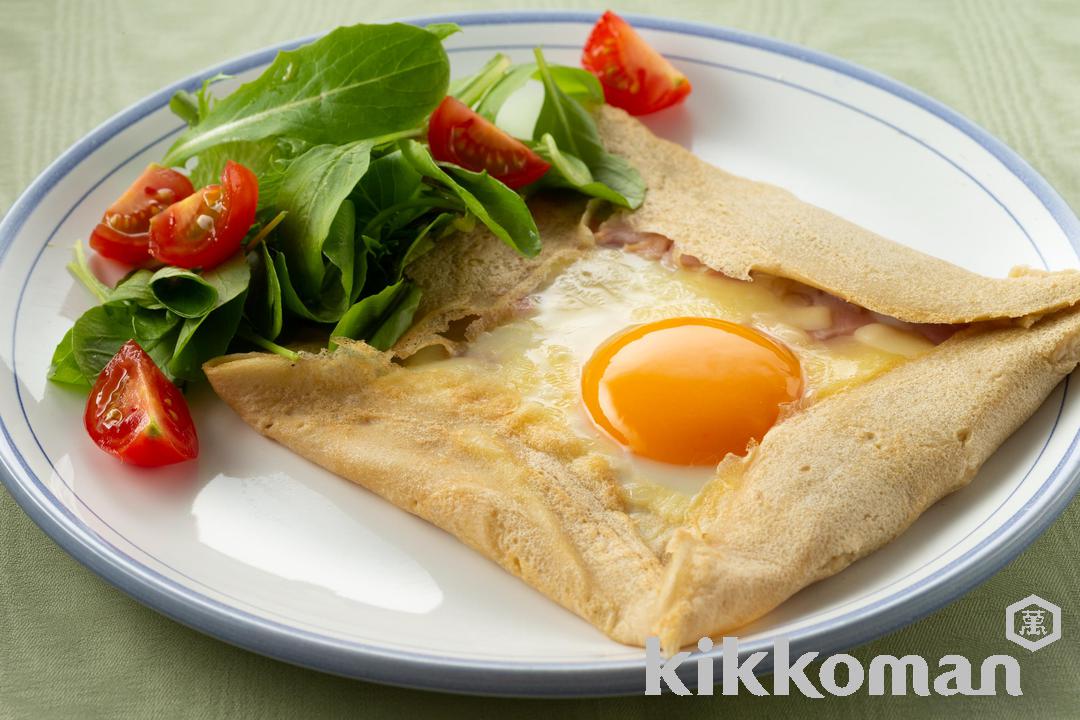 Experience the deep nutty flavor of buckwheat flour.
Cooking time

20 minutes +
Calories

388kcal
Sodium

0.5g
Nutrition information is for one serving.

Time to rest the dough is not included in the cooking time.
Mix together (A) to prepare the dough. Set aside to rest in a refrigerator for 30 minutes.

Cut the bacon into 1 cm (0.4 in.) widths.

Coat a fry pan with the olive oil, pour in 1/2 of (1), crack open and place 1 egg in the center. Place 1/2 of (2) on top, cover with a lid and cook over medium low heat for about 2 minutes, then fold over the 4 edges.

Serve onto a plate, garnish with the baby leaf greens and the quartered cherry tomatoes. Repeat this process to prepare a second galette with the remaining ingredients.