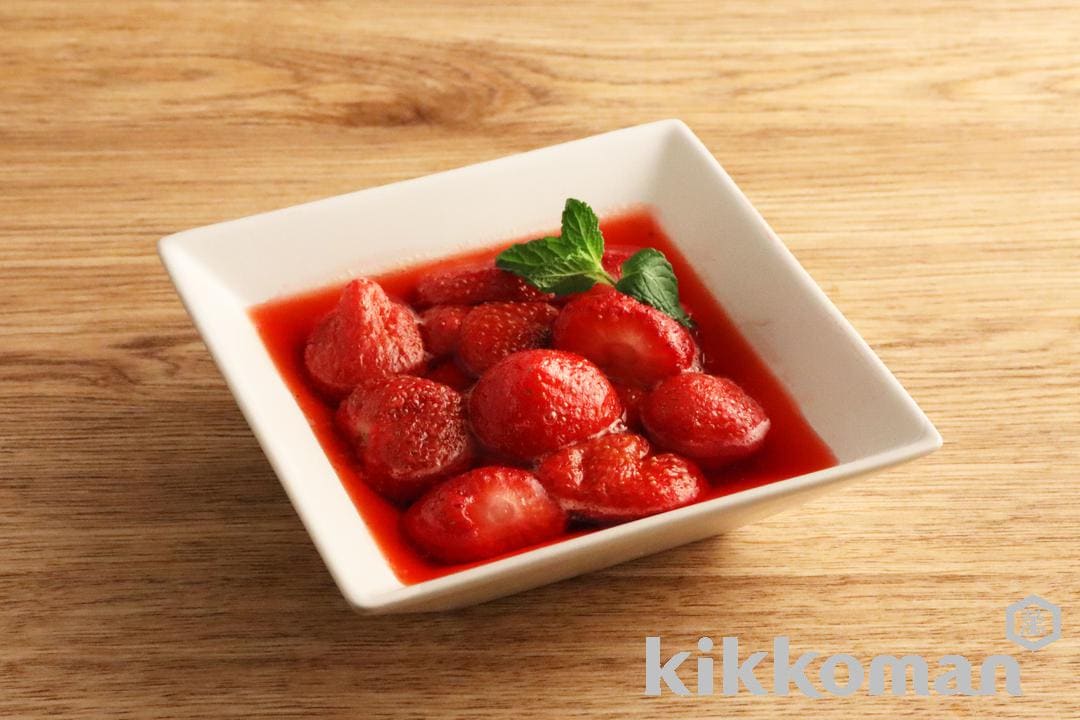 A sweet topping for pancakes and ice cream prepared with the Japanese seasoning of mirin, a sweet liquor.
Cooking time

10 minutes
Calories

103kcal
Sodium

0.0g
Nutrition facts are for one serving.

Sodium 0 g indicates sodium content less than 40 mg.

Mint leaves were not included in the calculation of nutritional values.
Enjoy after chilling in a refrigerator as well!
Rinse the strawberries well and remove the stems. Cut any large strawberries in half.

Place (A) together into a small pot and bring to a boil over medium heat. Once boiling add in (1) and simmer over low heat for 5 minutes.

Serve into dishes, garnished with mint leaves if desired.