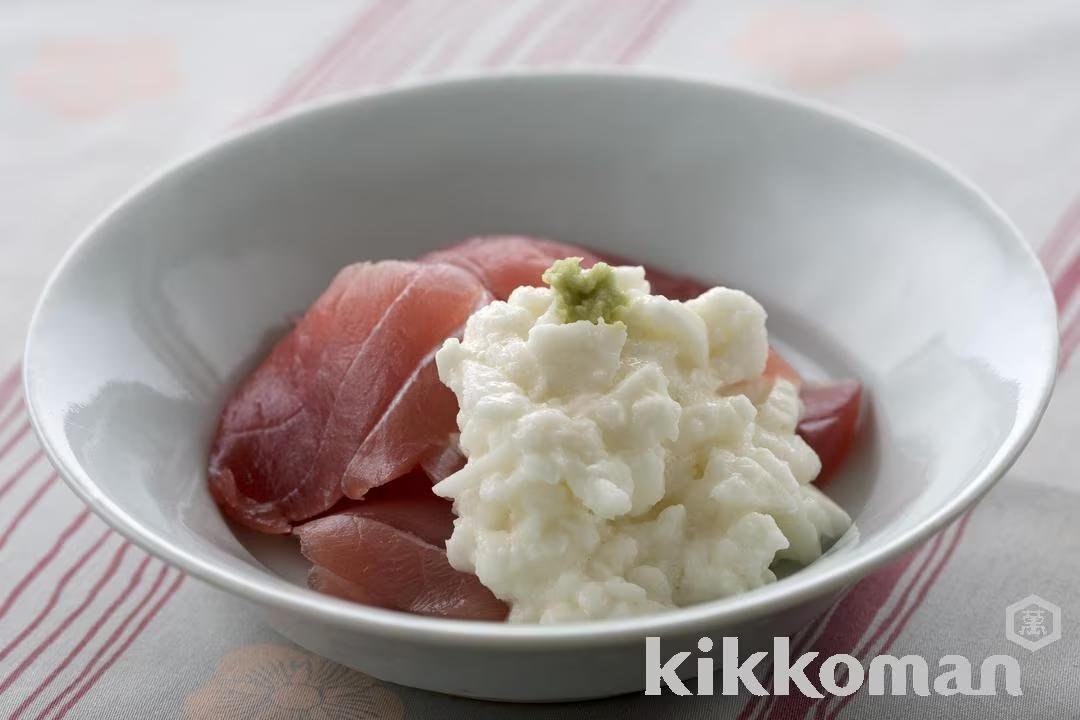 Tuna and yam are the perfect match.
Cooking time
10 minutes+
Calories
120kcal
Sodium
0.3g
Nutrition facts are for one serving.

Time to soak is not included in the cooking time.
Peel the yamato potato, soak in vinegar water (3:1 water to vinegar ratio) and wash away the slime. Remove and dry.

Place (1) in a dish and mash up.

Slice up the tuna diagonally into thin slices.

Arrange (3) in a bowl, pile on (2), dress with wasabi and soy sauce.
Post your creation!
Kikkoman Global (@kikkoman_global)
is posting Kikkoman Recipes.
If you made this recipe, please post it with the hashtag #KikkomanLife
We love to see your creations on Instagram!