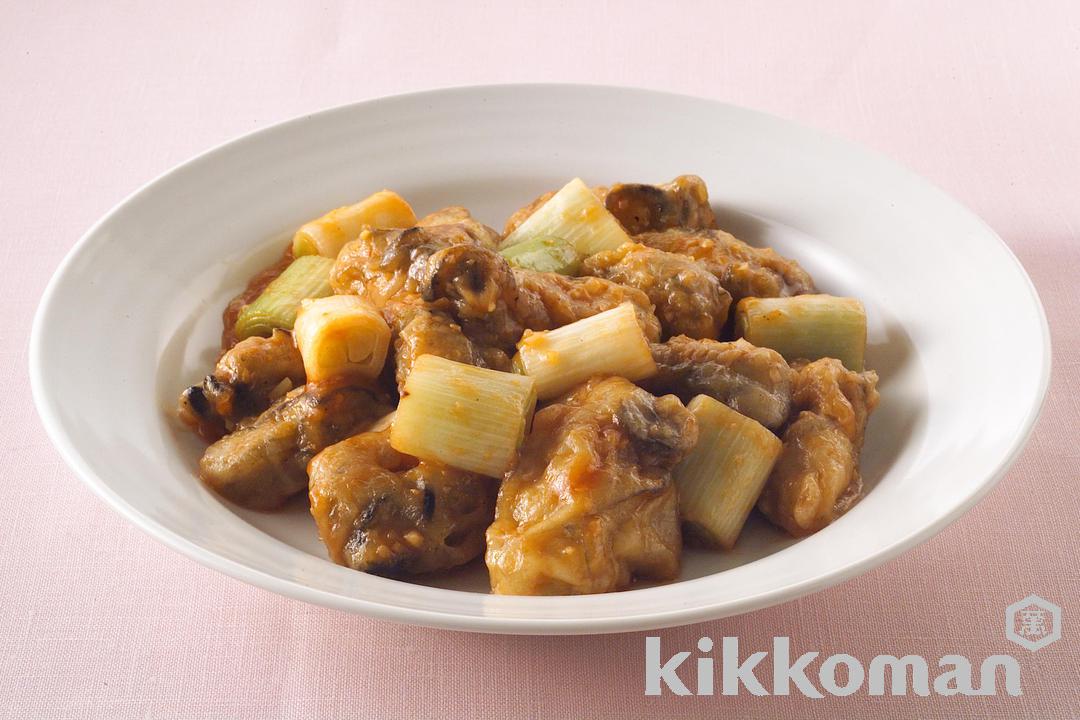 Succulent oysters enhanced in a ketchup sauce.
Cooking time
20 minutes
Calories
262kcal
Sodium
0.7g
Nutrition facts are for one serving.
Place the oysters in a strainer, place that in a slightly larger bowl, pour on salt water and wash by hand. Remove and dry with paper towels.

Finely chop the garlic and ginger. Cut the green onion into chunks.

Mix all the ingredients in (B). Dissolve the starch with 1 Tbsp of water.

Mix together (A), forming the batter. Apply to the oysters and fry in oil.

Heat the salad oil in a wok. Fry the garlic, ginger and onions. Once an aroma emanates, pour in the seasoning from (3). Once boiling, pour in the starch mixture and stir to thicken the sauce. Add the fried oysters. Once boiling again, it is ready to serve.
Oysters - cleaning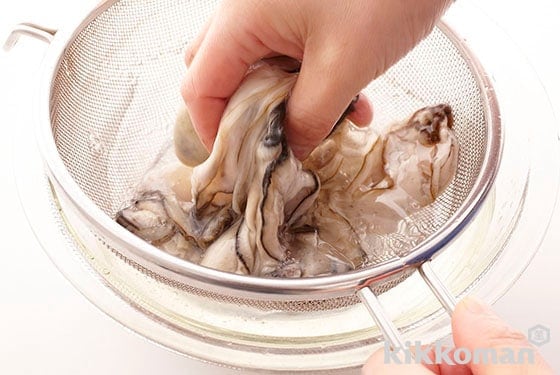 Place the oysters into a strainer, then place into 3% salt water and lightly stir with your hands. Clean by shaking the bowl back and forth. By doing so not only sand, but any sliminess and strong odor will also be removed. After cleaning, use paper towels to thoroughly remove any remaining moisture.
Post your creation!
Kikkoman Global (@kikkoman_global)
is posting Kikkoman Recipes.
If you made this recipe, please post it with the hashtag #KikkomanLife
We love to see your creations on Instagram!