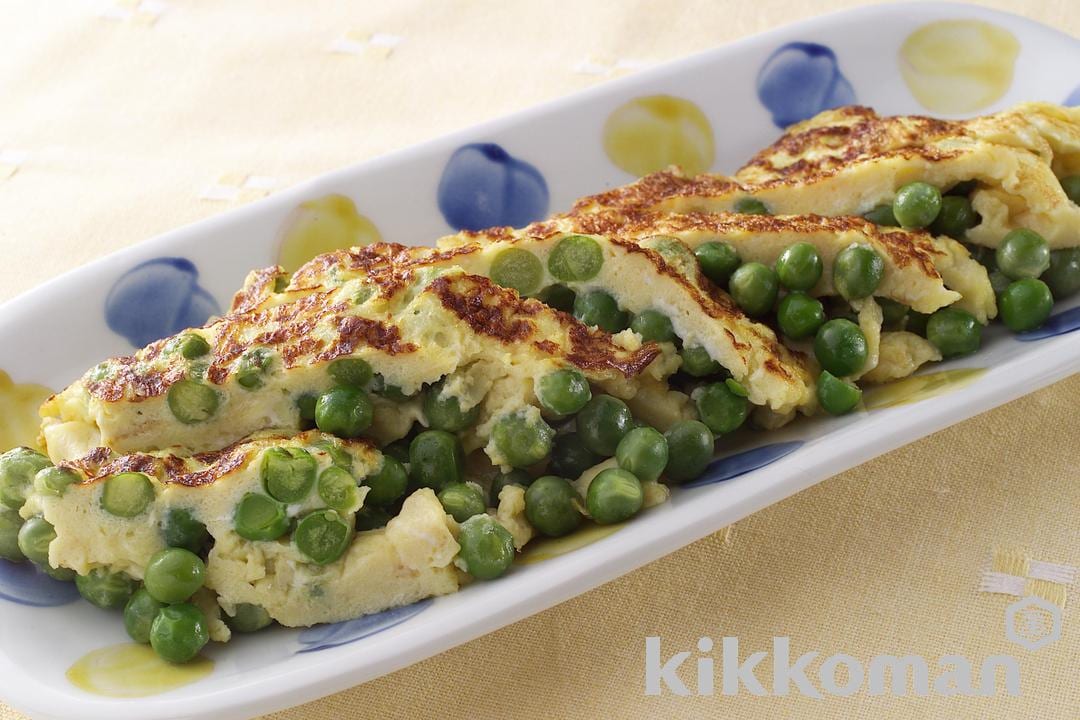 Mix in plenty of colorful green peas and enjoy Japanese-style seasonings.
Cooking time

20 minutes
Calories

163kcal
Sodium

0.4g
Nutrition facts are for one serving.

Time to cool is not included in the cooking time.
Rinse the green peas and boil in salt-added water until softened. After boiling allow to cool as is, then drain in a colander.

Beat the eggs, mix in (A) and then add in (1).

Spread the vegetable oil in a well-heated fry pan, pour in (2), use a flipper spatula to move and adjust shape while slowly cooking over low heat. Once cooled, cut into easy to eat peices and serve.