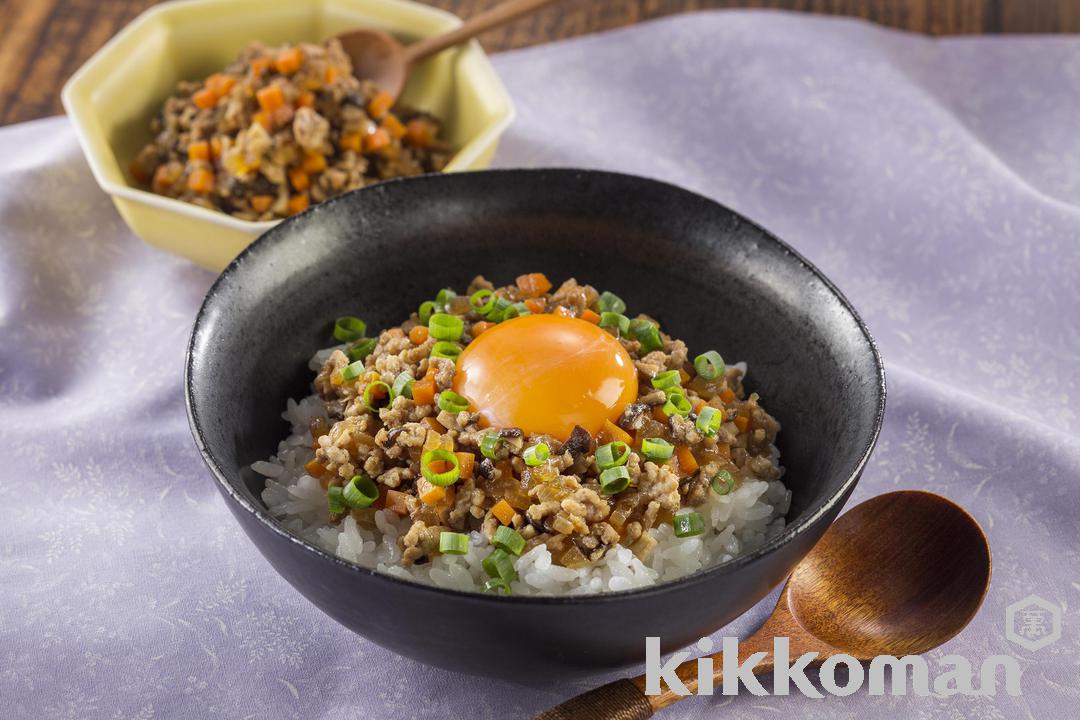 These veggies are delectable! A perfect and easy make-ahead dish.
Cooking time

20 minutes
Calories

496kcal
Sodium

0.5g
Nutrition facts are for one serving.

This recipe uses ingredients for raw or semi-cooked consumption.
To avoid food poisoning and to safely enjoy home-cooked meals, we ask you to adhere to the guidelines provided by your local Food Safety Information Center for the procurement, storage, cooking and other preparation methods of food ingredients.

Mince up the onion, carrot and shiitake mushroom (with stem) into 5 mm (0.2 in.) squares.

Heat the oil in a fry pan over medium heat, spread out the minced pork and cook for 2~3 minutes. Lightly pat away excess oil that seeps out during cooking, add in (1) and cook for a further 3~4 minutes.

Make space in the center of the fry pan to add in the soy sauce and pepper. Once simmering, quickly stir in and then boil down the cooking liquids for 1~2 minutes.

Scoop the cooked rice into bowls, top with the minced meat from (3), place an egg yolk in the center and sprinkle on the green onions.