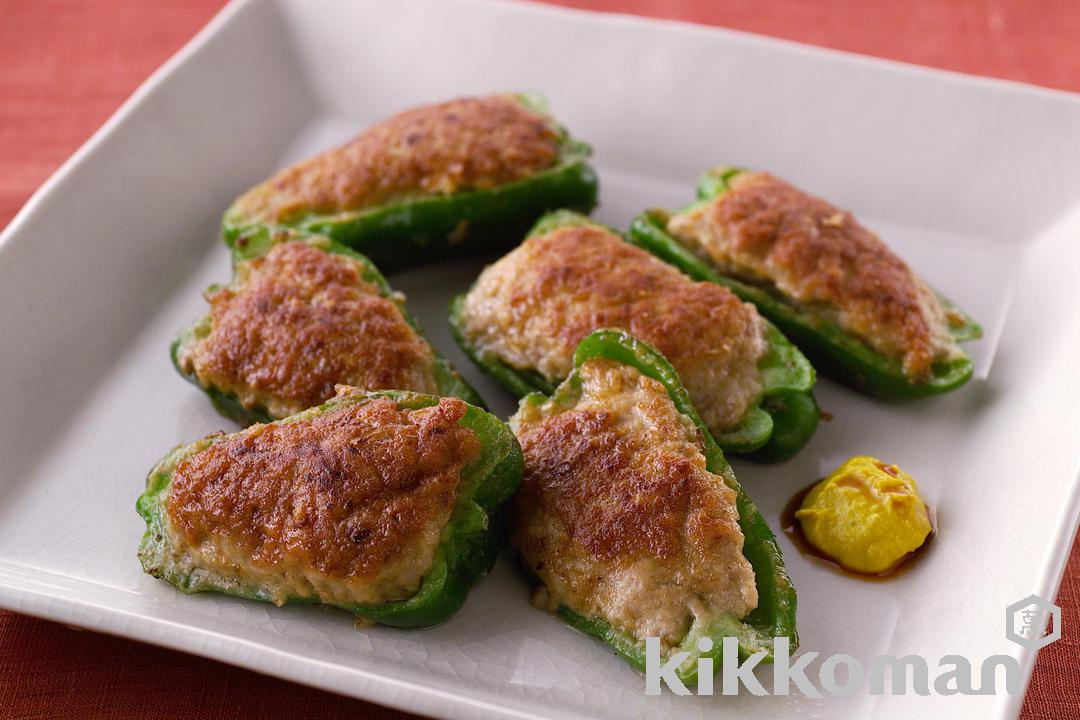 With soy sauce for extra umami!
Cooking time
15 minutes
Calories
302kcal
Sodium
0.8g
Nutrition facts are for one serving.
Cut the green bell peppers in half lengthwise, remove the seeds, and lightly cover the insides with flour.

Knead ground pork in a bowl, then add and combine with (A). Add in the panko, beaten egg and diced onion from (2), and knead further.

Divide (3) into 6 portions, and stuff into the green bell peppers from (1). Lightly cover each surface with flour.

Heat the salad oil in a fry pan, and place (4) inside with the meat facing down. Cook covered over low heat for 3-4 minutes. Turn over when the color changes, and cook covered for an additional 4 - 5 minutes. When cooked through, serve on plates with a side of Japanese mustard and soy sauce.
Post your creation!
Kikkoman Global (@kikkoman_global)
is posting Kikkoman Recipes.
If you made this recipe, please post it with the hashtag #KikkomanLife
We love to see your creations on Instagram!