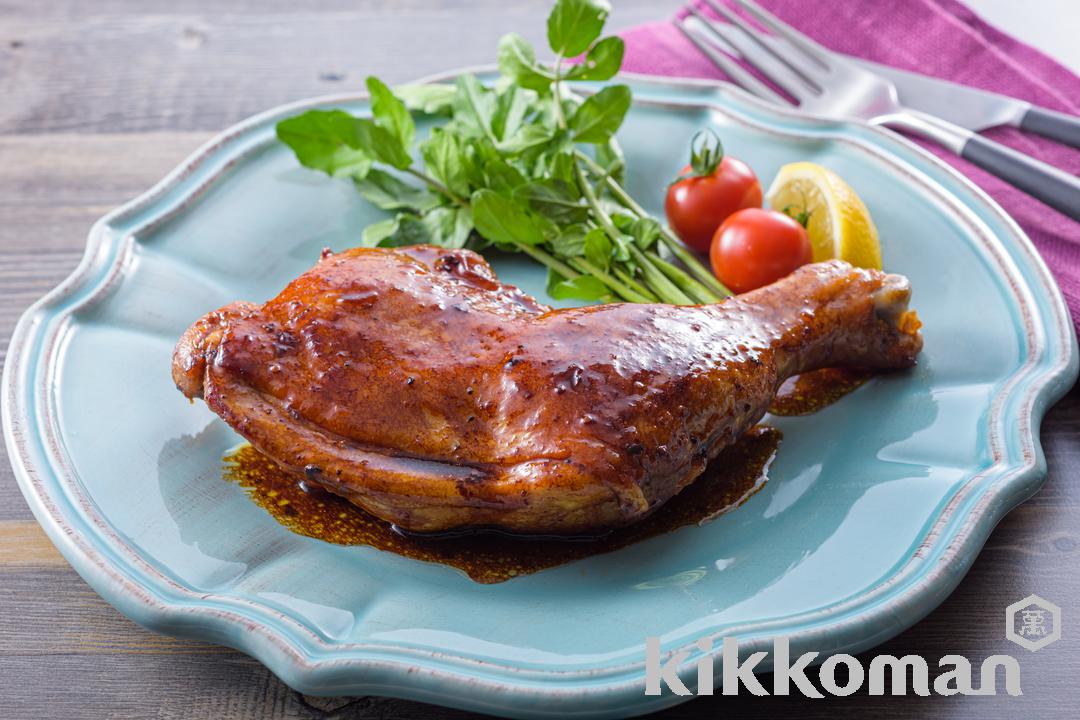 Try out this easy-to-make recipe with its delectable Japanese-style flavor combination of soy sauce, mirin and olive oil.
Cooking time

25 minutes +
Calories

773kcal
Sodium

1.1g
Nutrition information is for one serving.

Time to marinate is not included in the cooking time. The nutritional information is calculated for meat seasoned with 2 g (0.4 of a tsp / 0.1 oz.) of salt.

Cut a slit into the chicken meat along the bone. Place the salt and grated garlic inside of the opening and then into a storage-use plastic bag. Add in (A) and set aside to marinate for about 15 minutes.

Heat the olive oil in a fry pan over medium heat, pan-roast (1) skin-side down until golden. Flip over, and steam-roast (cover with a lid) over low heat for about 15 minutes until cooked through.

Remove the lid and turn the heat up to medium-high. Continue to roast while coating the chicken in the cooking liquids.

Serve onto plates and garnish with the watercress, cherry tomatoes and lemon wedges.