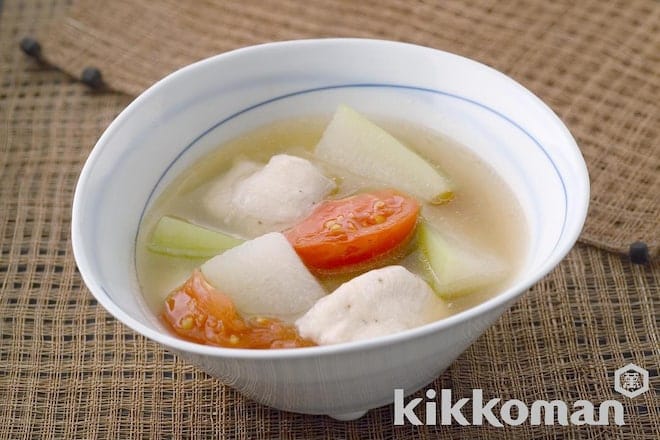 Tangy tomatoes bring out the deliciousness of winter melon.
Cooking time
30 minutes
Calories
150kcal
Sodium
0.8g
Nutrition facts are for one serving.
Remove seeds inside the winter melon, and peel the skin. Cut into pieces 3 cm (1.2 in.) wide and 1 cm (0.4 in.) thick. Place into water and bring to a boil for about 10 minutes.

Remove skin from the chicken breast, cut diagonally into large bite-size pieces, then lightly sprinkle on salt, pepper, and potato starch.

Remove the tomato stem, and cut into 8 wedges.

Heat the chicken broth, add in (1) to (3) and simmer over low heat for 7 to 8 minutes.

Season with (A) and then serve in soup bowls.
Chicken breast - slicing into thin diagonal cuts / sogi-giri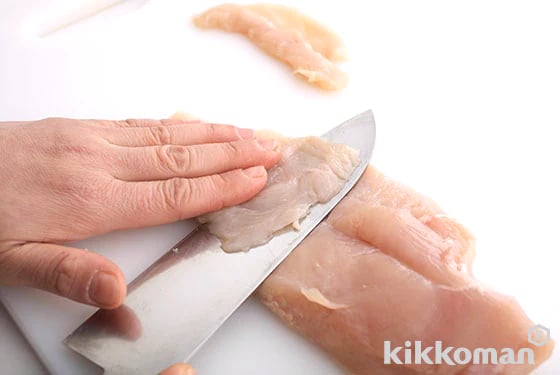 Lay the knife down almost flat to make thin slices. By doing so, larger slices will cook faster and flavors will be soaked up more easily.
Tomatoes - wedge cut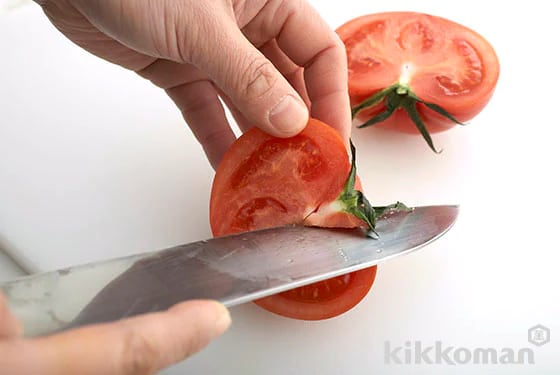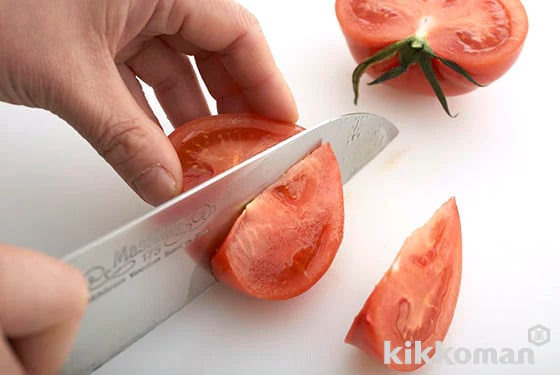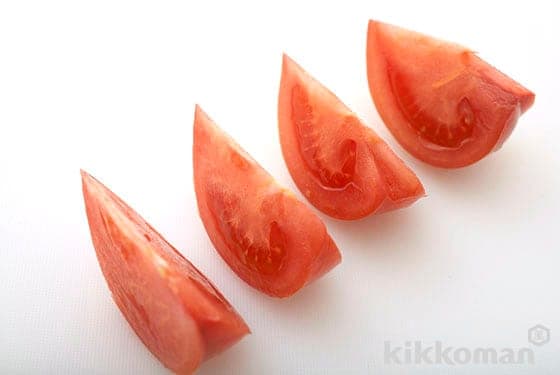 Cut the tomato in half lengthwise, then insert the knife in a v-shape on both sides to remove the stem. Insert the knife from the center of the cut surface and cut into equal-size wedges.
Post your creation!
Kikkoman Global (@kikkoman_global)
is posting Kikkoman Recipes.
If you made this recipe, please post it with the hashtag #KikkomanLife
We love to see your creations on Instagram!