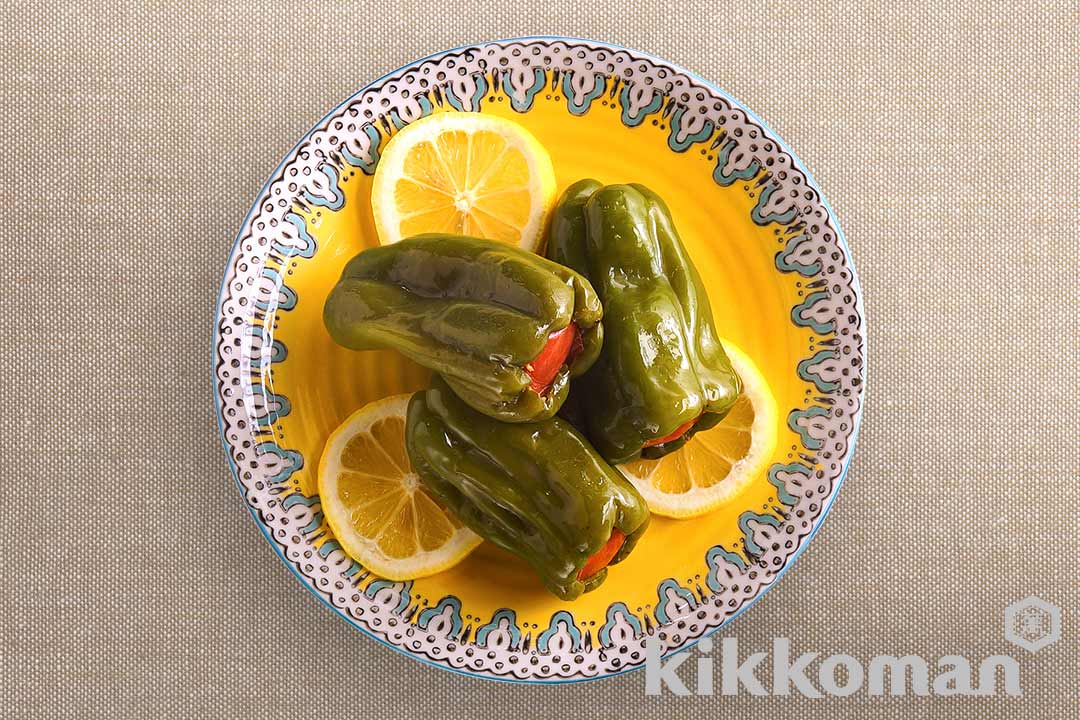 This arranged Turkish dish recipe adds soy sauce to the meat marinade. Soy sauce increase the umami and adds depth to the tomato flavor.
Cooking time
40 minutes
Calories
200kcal
Sodium
0.6g
Nutrition facts are for one serving.

Recipe amounts have been modified for easier preparation.
Remove the bell pepper stems and take out the seeds. Remove the tomato stem and cut in half, then remove the seeds with a spoon and cut four squares out of the flesh so they are slightly larger than the holes in the bell peppers to form lids. Coarsely chop the remaining tomato, including the seeds.

Put the chopped tomatoes (1), ground beef and (A) in a bowl and combine together.

Stuff the bell peppers with (2), and then press the tomato lids peel-side out into the peppers so that they are pushed inside and seal them. Place the stuffed bell peppers in a small pot cut-side up, then add 400 ml (1-3/4 US cups) of water. Cook over medium heat for 20 minutes until the bell peppers soften. Serve on dishes garnished with the lemon slices.
Post your creation!
Kikkoman Global (@kikkoman_global)
is posting Kikkoman Recipes.
If you made this recipe, please post it with the hashtag #KikkomanLife
We love to see your creations on Instagram!