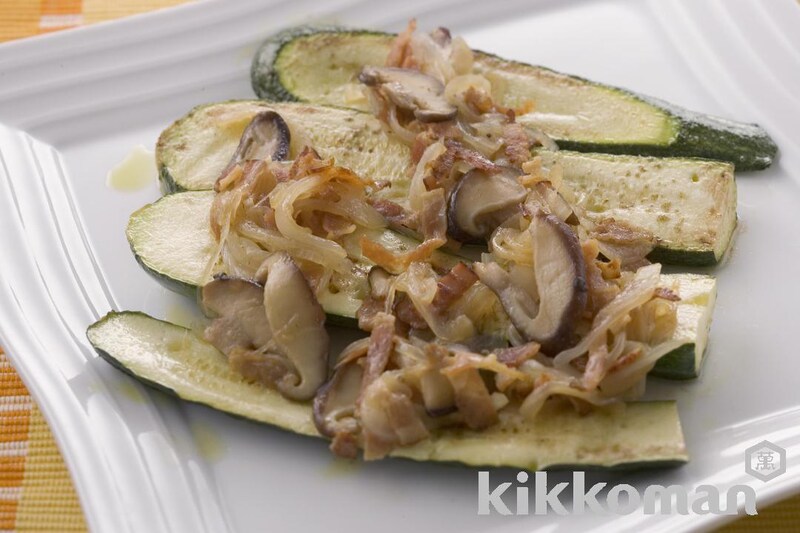 Thick zucchini slices topped with an onion bacon sauce.
Cooking time

15 minutes
Calories

160kcal
Sodium

0.6g
Nutrition facts are for one serving.
Tip: For the 2-step use of olive oil in this recipe, 1 Tbsp is equal to 3 tsp.
Remove stems from the shiitake mushrooms, then slice the caps into thin pieces. Thinly slice up the onion.

Saute (1) in 1 tsp of olive oil until crispy, then add in (2) and saute together. Pour in (A) and simmer ingredients for 2 to 3 minutes to prepare the sauce.

Remove the zucchini stem, then divide into 4 equal-size pieces vertically. Heat the remaining 2 tsp of olive oil in a fry pan, place the zucchini inside to cook both sides, then sprinkle on the salt and pepper.

Arrange (4) on a plate, and top with (3) before serving.