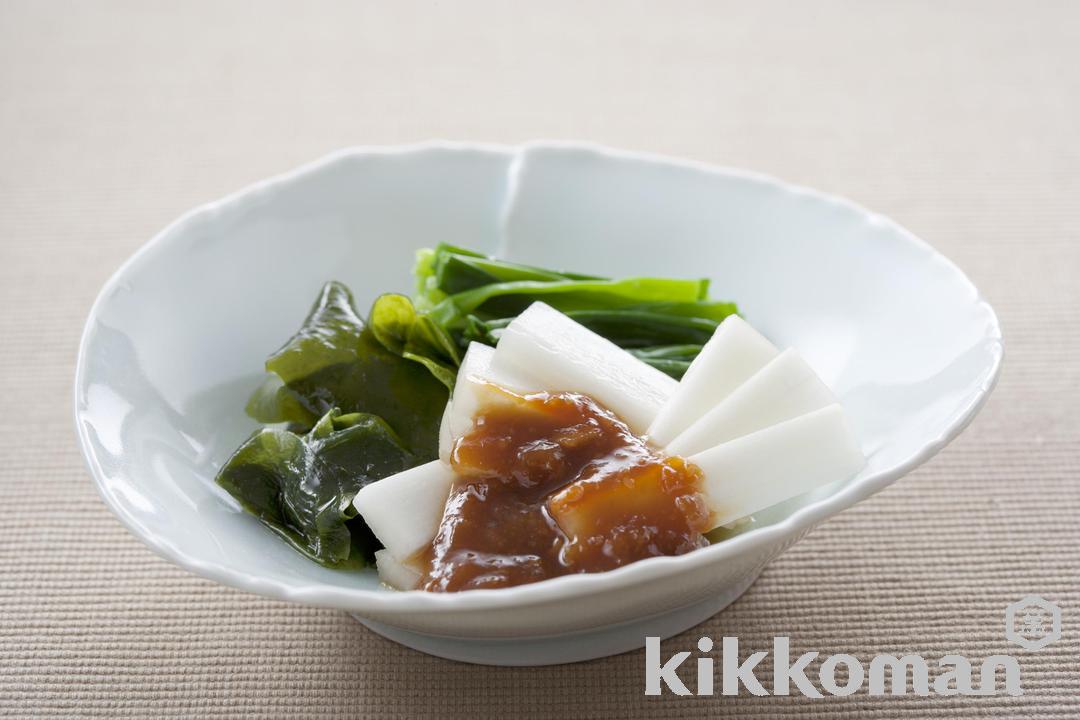 Dressed with a refreshing miso vinaigrette.

Cooking time

10 minutes
Calories

87kcal
Sodium

0.7g
Nutrition facts are for one serving.

Time to cool is not included in the cooking time.
Mix together (A) in a small pot. Stir over low heat for about 2 minutes until the sauce thickens. Turn off the heat and leave as is to cool.

Cut the udo into 4 cm (1.6 in.) lengths and peel. Slice into rectangular sticks and place into vinegar-added water.

Rehydrate the wakame in water and quickly boil. Next, quickly boil the scallions, place into cold water, drain and gently squeeze out excess moisture and then chop into 4 cm (1.6 in.) lengths.

Arrange well-drained (2) and (3) in dishes and dress with (1).
Udo plant - removing excess starch