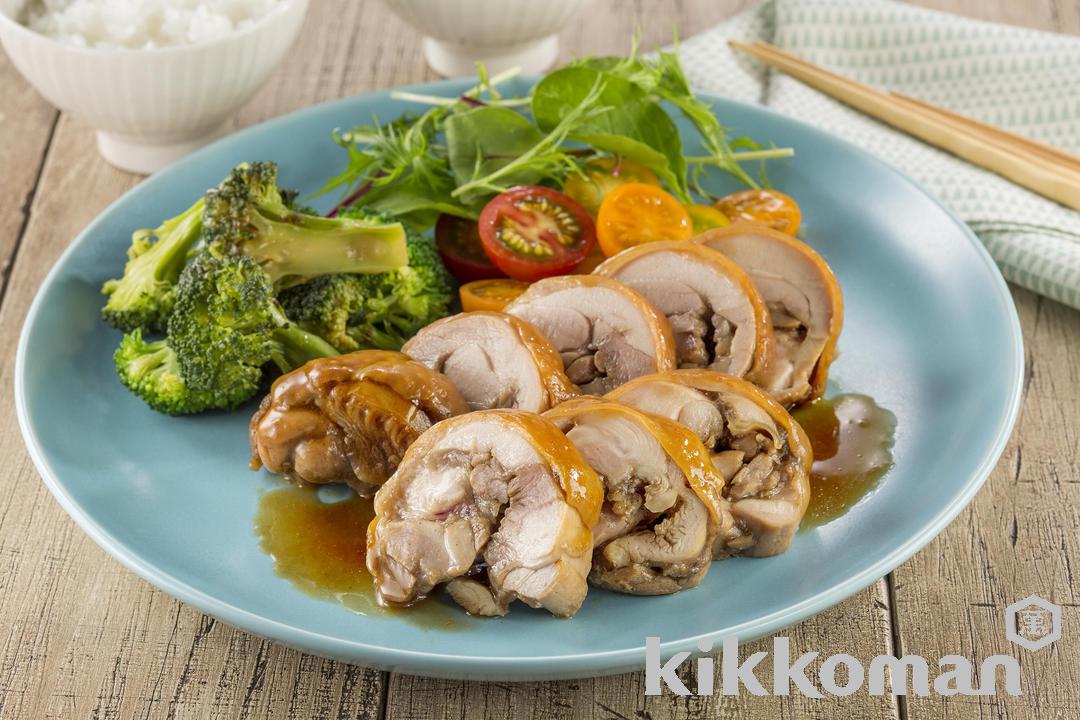 Low-sodium, juicy and delicately flavored.
Cooking time

15 minutes +
Calories

229kcal
Sodium

0.5g
Nutrition facts are for one serving.

Nutritional values calculated based on 3 servings. Pepper is not included in calculations. Time to marinate and time to cool are not included in the cooking time.
Remove excess fat and place the chicken into a lidded dish, add in (A) and massage in for about 1 minute until dry to the touch and set aside at room temperature for 20 minutes. Separate the broccoli into small florets.

Lightly roll-up the chicken from (1), place this against one side of a lidded 25 cm (9.8 in.) heat-safe dish, and place the broccoli rinsed in water diagonally to the rolled chicken. Lightly place a piece of water-moistened and wrung-out paper towel on top, cover and heat in a microwave (600W) for 7 to 7.5 minutes.

Remove the lid and allow steam to escape, cover with the lid once more and set aside for 15 minutes. Once cooled down, removed the lid and cover with the cooking liquids. Lay down cooking paper on a cutting board, place the chicken on top, tightly re-roll into a cylindrical shape, set aside for 15 more minutes to cool completely, then adjust the shape.

Slice up the chicken and garnish with the broccoli, cherry tomatoes and baby leaf greens if desired.