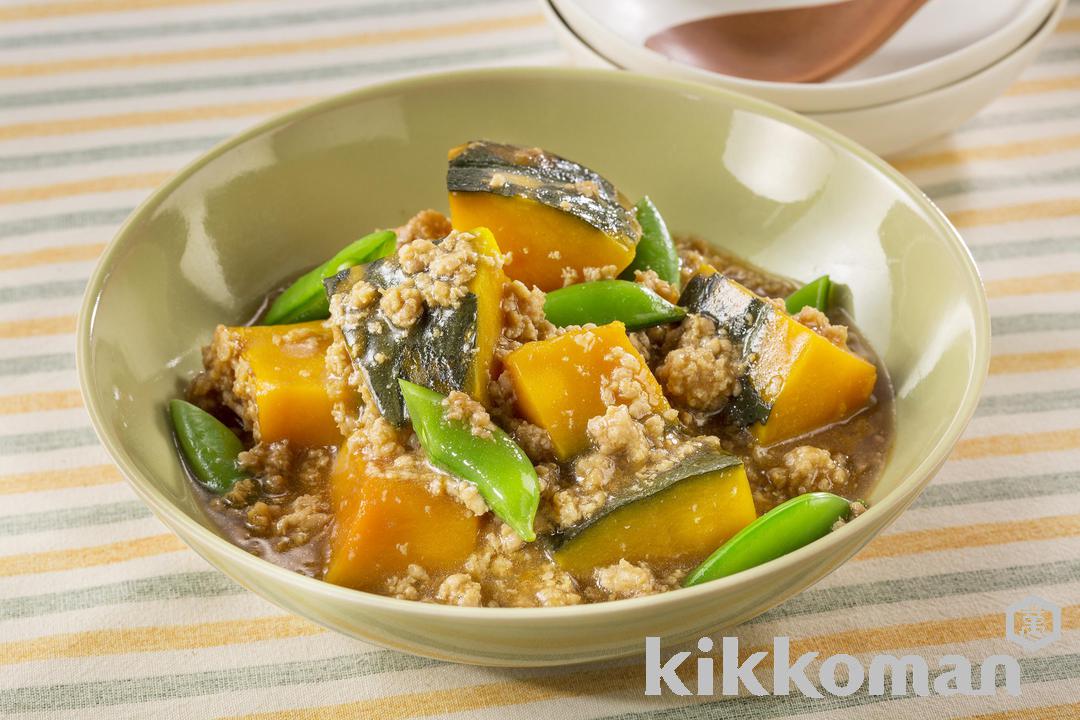 Ankake is a thick sauce, flavored in this recipe by the savoriness of soy sauce!
Cooking time

20 minutes
Calories

223kcal
Sodium

0.6g
Nutrition facts are for one serving.

Nutritional values calculated for 3 servings.
Remove portions of the kabocha squash peel and then cut into 3-4 cm (1.2-1.6 in.) cubes. Destring and then cut the snow peas in half.

In a 20 cm (8 in.) diameter fry pan, arrange the kabocha quash peel side down, pour in (A) and turn the heat to medium. Once simmering, turn the heat to low, cover with a wettened paper towel, then a lid and simmer for 8~9 minutes.

Remove the lid, take off the paper towel and lean the fry pan to one side. Add (B) to the cooking liquid and mix in evenly throughout with chopsticks. Once the mixture begins to thicken, add in the snow peas and simmer for about 2 more minutes.