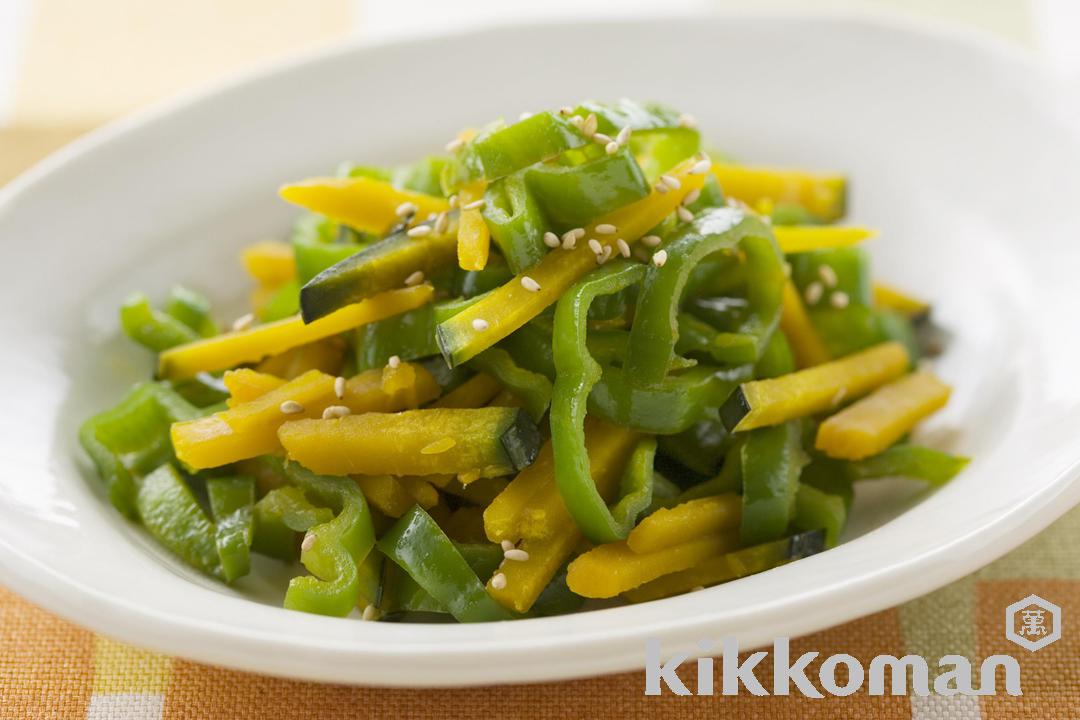 Colorful and delicious kinpira.
Cooking time
10 minutes
Calories
126kcal
Sodium
0.4g
Nutrition facts are for one serving.
Peel the kabocha squash and remove the innards. Cut it into thick sticks. Wrap and microwave at 500W for 30 seconds.

Cut the green peppers into strips.

Heat sesame seed oil in a fry pan. Fry (1) until soft, then add in (2) and stir fry all together well.

Pour in soy sauce and mirin and continue to stir fry. Season with some salt, sprinkle on sesame seeds and mix together well.
Post your creation!
Kikkoman Global (@kikkoman_global)
is posting Kikkoman Recipes.
If you made this recipe, please post it with the hashtag #KikkomanLife
We love to see your creations on Instagram!