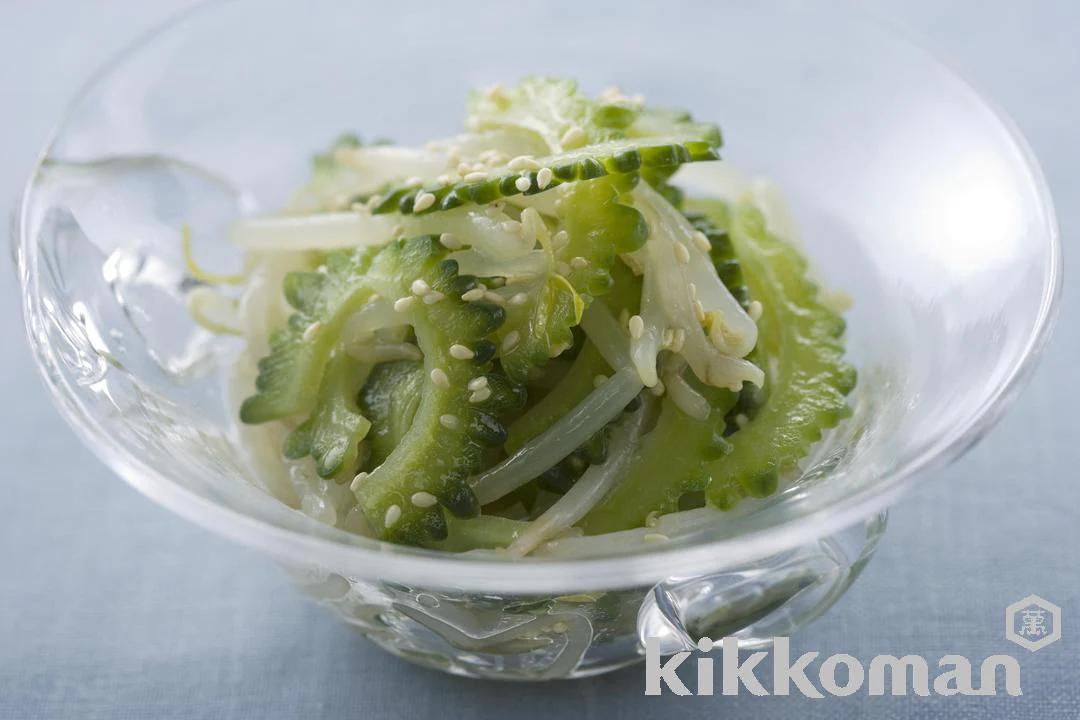 Namul is a Korean side dish consisting of vegetables that can be pickled, boiled, or raw. In this very simple version, bitter melon is mixed with bean sprouts and sesame seed oil for a light, delicious side.
Cooking time
10 minutes+
Calories
61kcal
Sodium
0.2g
Nutrition facts are for one serving.

Time to cool is not included in the cooking time.
Hon Mirin contains alcohol.
For individuals unable to consume alcohol, we recommend that you either do not use Hon Mirin or that you boil off the alcohol content prior to use (heated at boiling temperatures for 1 to 1.5 minutes).
Cut the bitter melon in half lengthwise. Remove the seeds and pulp, then slice thinly. Heat water with a small amount of salt, then add the bitter melon and boil for 1-2 minutes. Drain and dry.

Also cook the bean sprouts in boiling water with a little salt, then drain and allow to cool.

Combine the bitter melon, bean sprouts, (A) and garlic in a bowl, and top with sesame seeds before serving.
Post your creation!
Kikkoman Global (@kikkoman_global)
is posting Kikkoman Recipes.
If you made this recipe, please post it with the hashtag #KikkomanLife
We love to see your creations on Instagram!