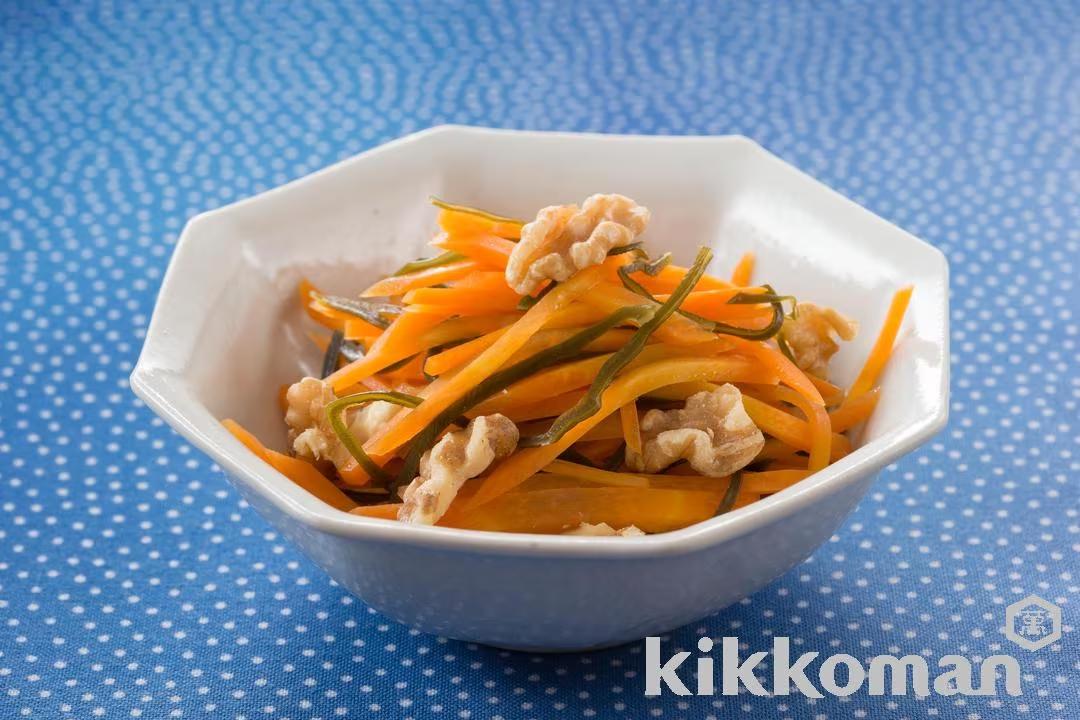 With walnuts added for crunch.
Cooking time
10 minutes
Calories
78kcal
Sodium
0.8g
Nutrition facts are for one serving.
Julienne the carrot. Rinse the sliced kombu in cold water, rehydrate in plenty of water and cut into easy-to-eat lengths.

Heat the olive oil in a fry pan, saute (1), add in the ponzu sauce and saute all ingredients.

Sprinkle on the roughly chopped walnuts and serve into bowls.
Carrots - matchstick juliennes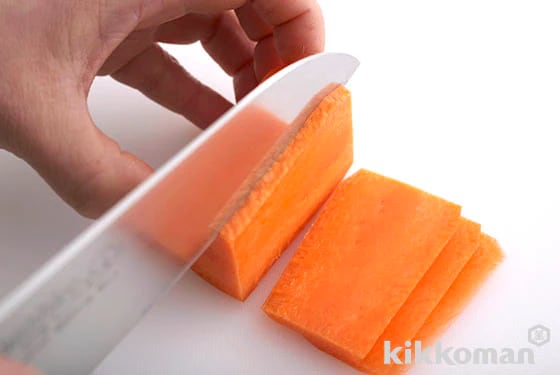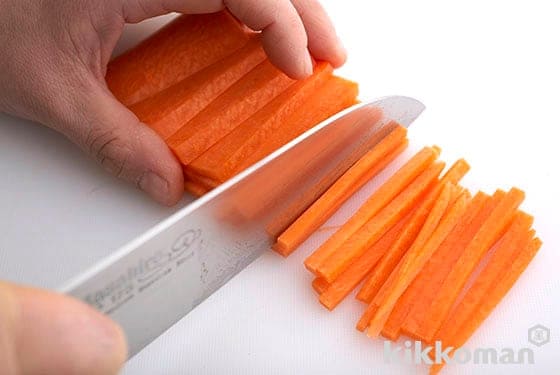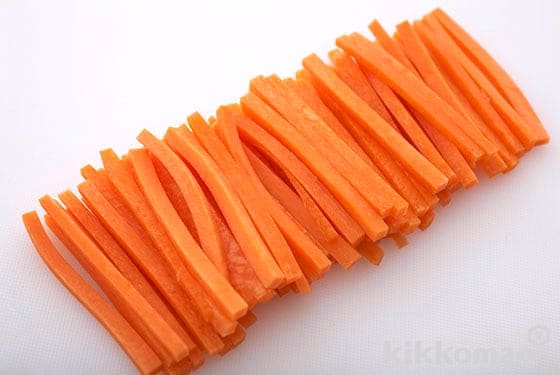 Cut a peeled carrot into 4 to 5 cm (about 2 in.) pieces lengthwise, and slice each piece into 3 mm (0.1 in.) wide planks, gradually sliding and stacking the slices. Lastly julienne these into 3 mm (0.1 in.) width thin sticks.
Post your creation!
Kikkoman Global (@kikkoman_global)
is posting Kikkoman Recipes.
If you made this recipe, please post it with the hashtag #KikkomanLife
We love to see your creations on Instagram!