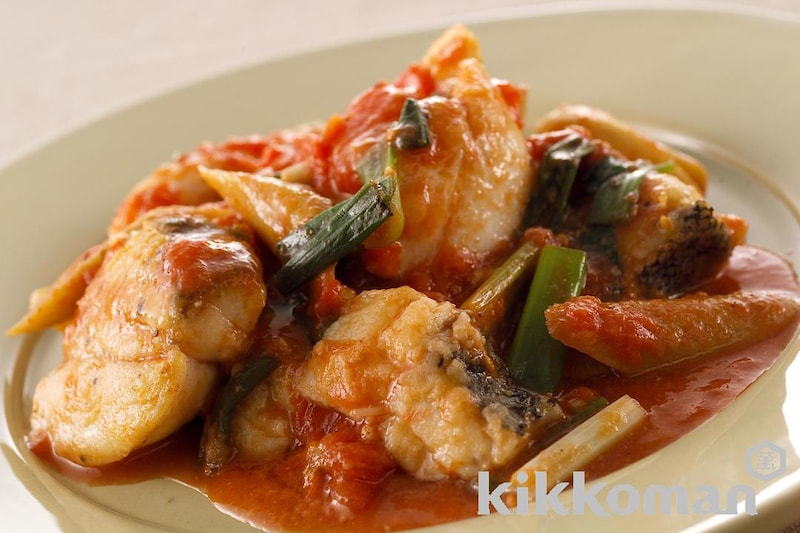 Italian-style soy sauce flavoring.
Cooking time

20 minutes
Calories

128kcal
Sodium

0.2g
Nutrition facts are for one serving.
Divide each fillet into 4 equal-sized pieces, sprinkle each with salt and pepper, lightly dust wth flour and pat off any excess.

Scrub and peel the burdock root, then shave into thin pieces and place these into vinegared water. Trim off the ends of the scallions and cut into 1.5 cm (0.6 in.) lengths.

Heat the olive oil in a fry pan, cook (1) until browned on all surfaces and then remove.

In the same fry pan saute the drained burdock root and scallions from (2), then sprinkle on a dash of both salt and pepper.

Add the whole tomatoes to (4) while mashing and mixing in. Add in (3) and allow to simmer for 10 minutes. Adjust the flavor with the soy sauce and then serve onto plates.
Method for peeling and refreshing burdock root