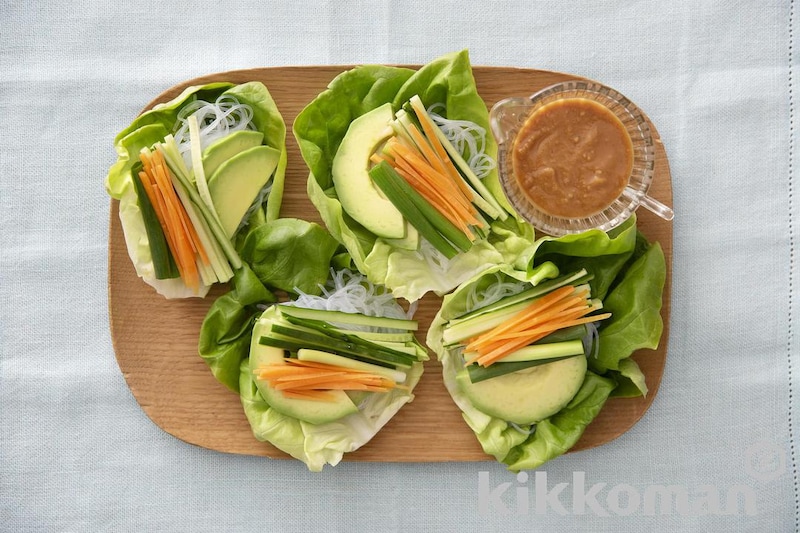 These hand-held wraps make salad fun.
Cooking time

20 minutes +
Calories

186kcal
Sodium

0.4g
Nutrition facts are for one serving.

Nutritional values do not include lettuce leaves.

Time to cool cellophane noodles is not included in the cooking time.
Boil the cellophane noodles, then allow to cool. Julienne the carrot and cucumber. Thinly slice up the avocado. Chop the green onions into 6 cm (2.4 in.) lengths. Mix together (A).

Place the cellophane noodles and vegetables in the center of a lettuce leaf, drizzle on a bit of (A), fold and enjoy.