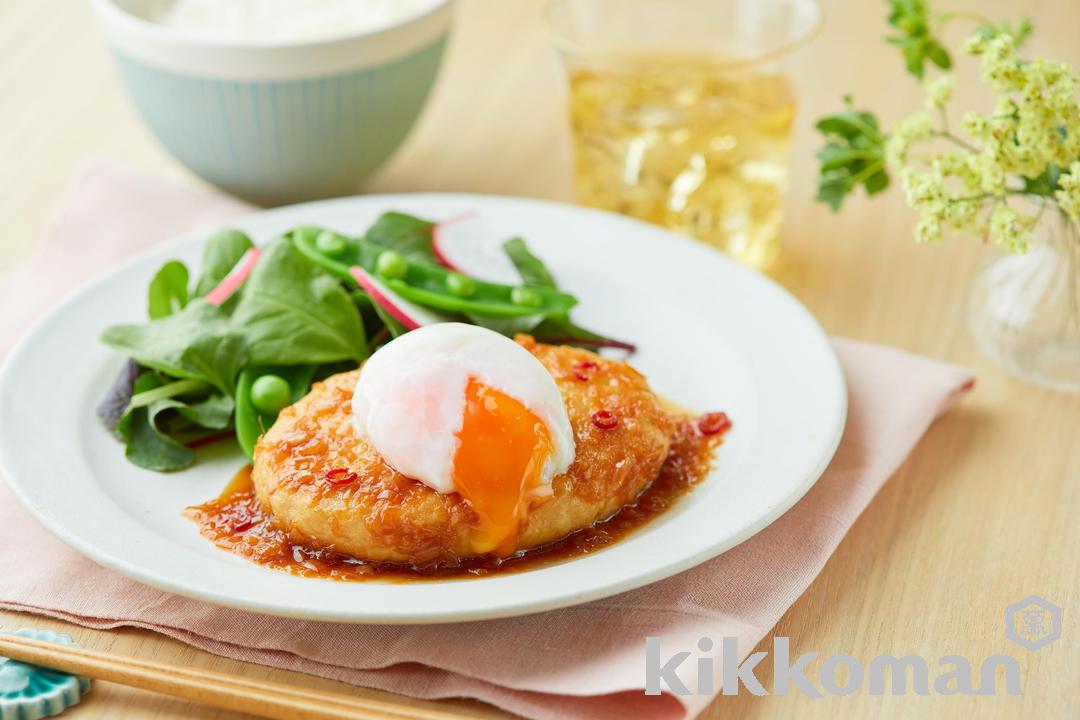 A hearty dish flavored with ginger and less salt soy sauce!
Cooking time

30 minutes +
Calories

361kcal
Sodium

0.6g
Nutrition facts are for one serving.

Time to cool is not included in the cooking time.

Nutrition values do not include grated ginger.
Wrap the soft tofu in paper towel, place into a lidded heat-safe container and microwave (600W) for 3~4 minutes, then drain, replace the paper towel and allow to cool.

Place the minced meat and (1) into a bowl, add in (A), combine well, separate into 2 equal portions, and form into patties.
※Place a small amount of sesame oil on your hands to make forming patties easier.

Heat the sesame oil in a fry pan and cook (2). Once browned, flip over to brown on both sides. Add in 50 ml (1.7 fl. oz.) of water, cover with a lid and braise for 5 minutes, then serve onto plates.

Pour (B) into the fry pan from (3) and boil down until slightly thickened.

Place a soft-boiled egg on top of the hamburger, pour on the sauce from (4) and garnish with your vegetables of choice.