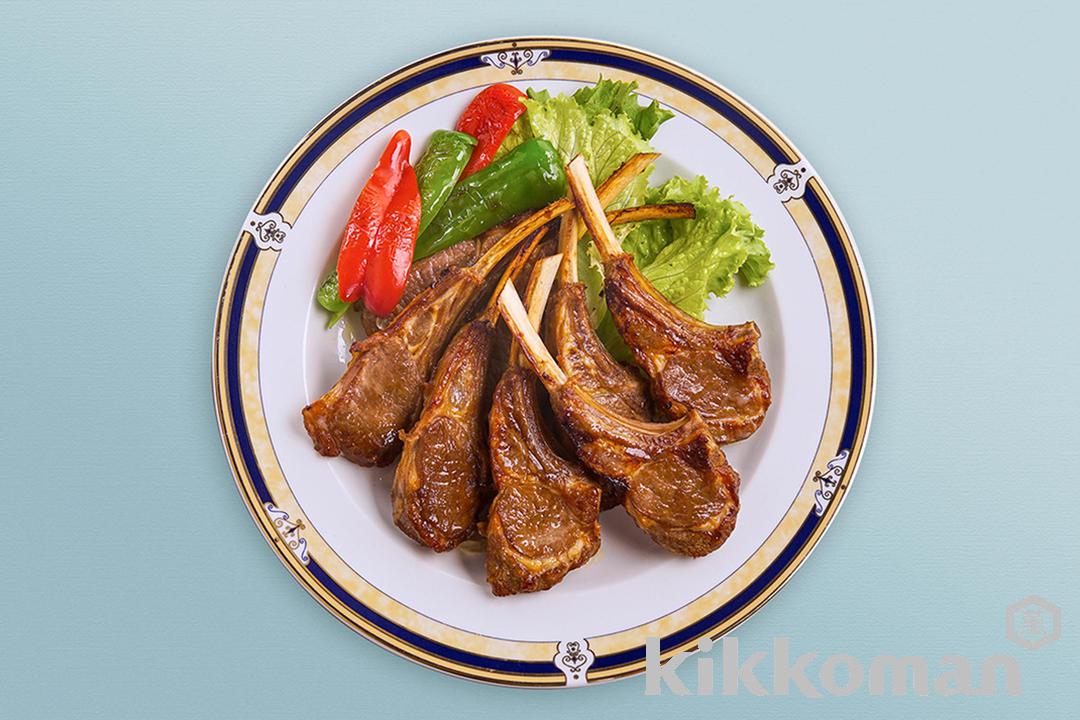 Experience the delectable combination of lamb and soy sauce.
Cooking time

30 minutes +
Calories

252kcal
Sodium

1.4g
Nutrition facts are for one serving.

Time to marinate the meat and prepare accompanying ingredients is not included in the cooking time.
Mix together (A) in a cooking tray to prepare the marinade sauce. Place in the lamb chops and cover in the sauce. Marinate for 2 hours while flipping the lamb chops over several times.

Cook for about 15 to 20 minutes in a oven pre-heated to 200°C (392°F). Serve onto plates with a side of sauteed peppers and green leaf lettuce if desired.