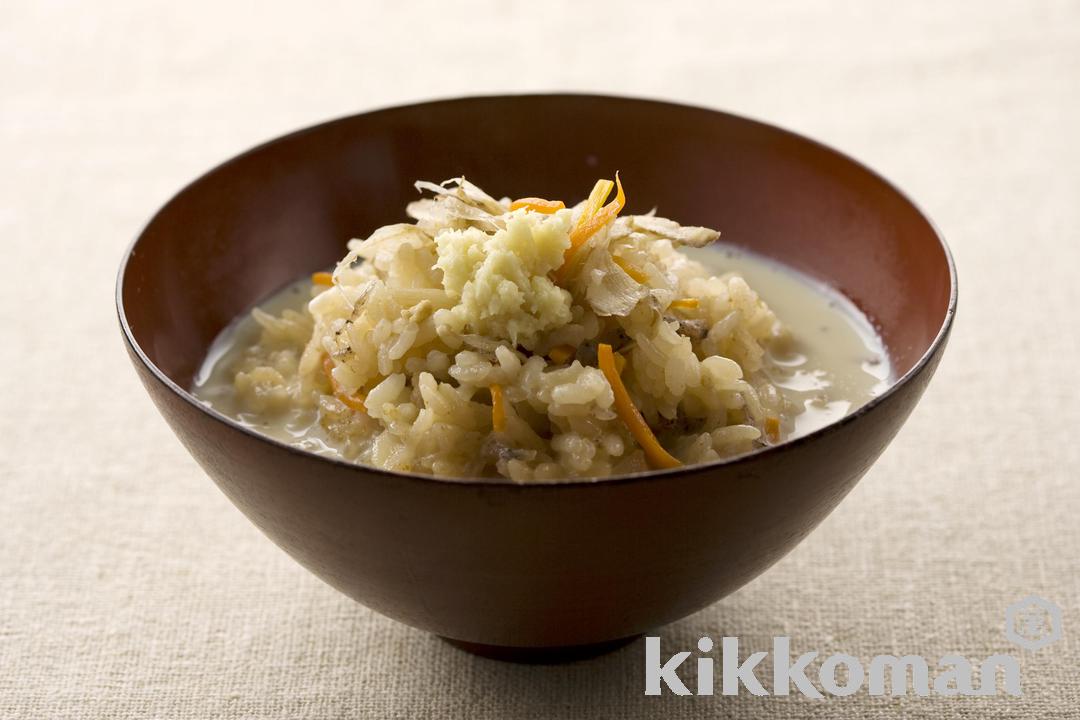 Fill up with this creamy rice soup.
Cooking time

40 minutes +
Calories

383kcal
Sodium

0.7g
Nutrition facts are for one serving.

Time to soak the rice is not included in the cooking time.


Rinse the uncooked rice and set aside in a colander for 30 minutes.

Scrape the skin off of the burdock root, shave off into thin pieces and then place in water. Peel the carrot and julienne into 2 cm (0.8 in.) long pieces.

Parboil the yam cake in hot water to remove bitterness, then julienne into 2 cm (0.8 in.) long strips.

Place (1) and (A) into a rice cooker and then pour in the indicated amount of water for 300 g (10.6 oz.) of uncooked rice. Add in (2), (3) and the ground chicken, cook the rice as usual and then scoop into bowls.

Mix (B) together in a pot, warm, pour onto (4) and then garnish with the grated ginger.
Method for peeling and refreshing burdock root