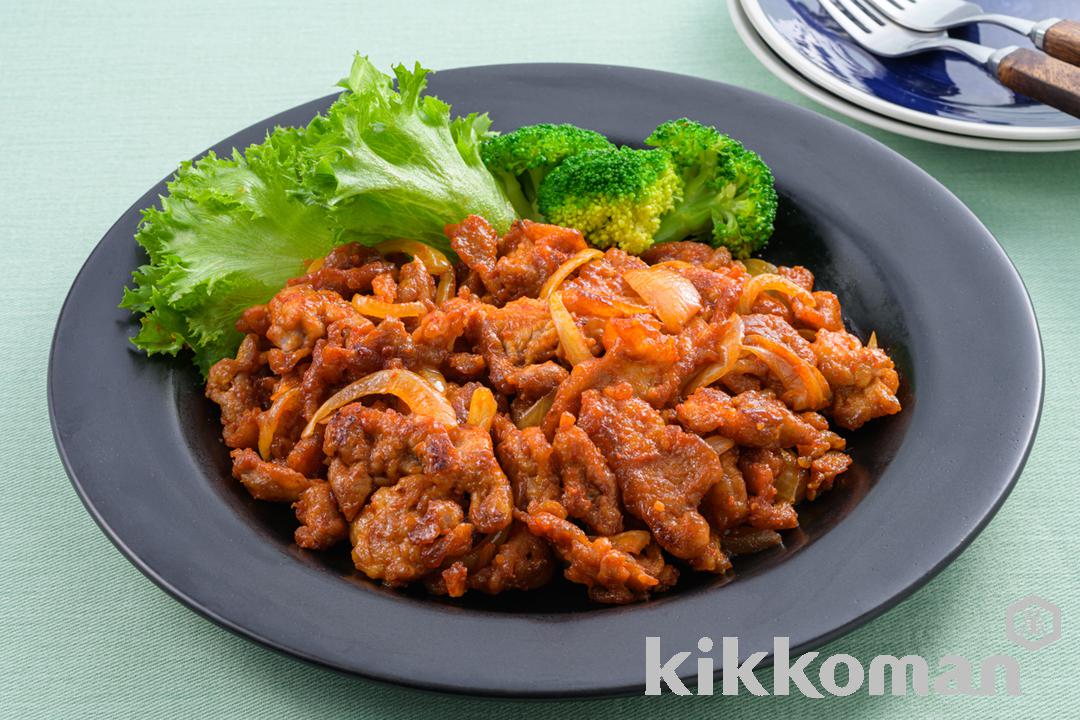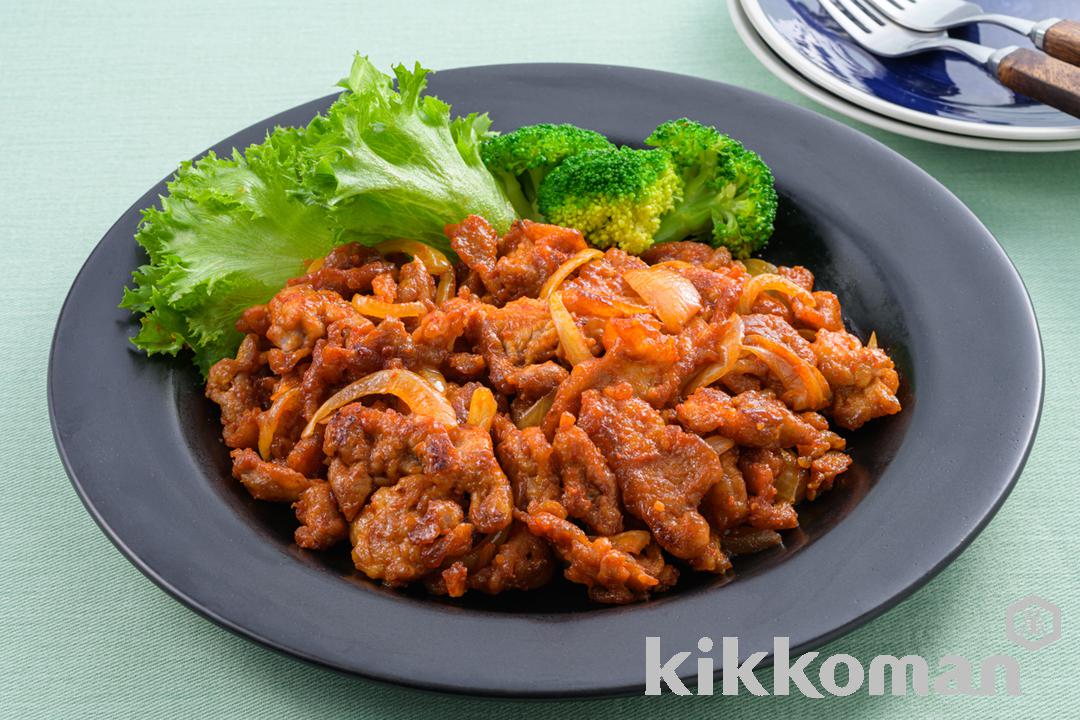 Pre-season ingredients with soy sauce and garlic for deeper flavor.
Cooking time

15 minutes
Calories

327kcal
Sodium

0.6g
Nutrition facts are for one serving.

Nutritional values do not include broccoli and leafy vegetables.
Place the pork into a bowl, add and massage in (A) and set aside to absorb flavor for about 5 minutes. Thinly slice up the onion, mince the garlic and mix together (B).

Add the potato starch to the bowl from (1) to coat the pork. Heat the oil in a fry pan over medium heat, cook the pork until browned.

Add in the garlic and onion, saute for 2 to 3 minutes until softened. Add in (B), spread throughout while sauteing all ingredients.

Serve onto plates with a side of broccoli and leafy vegetables if desired.
Finely chopped/minced garlic