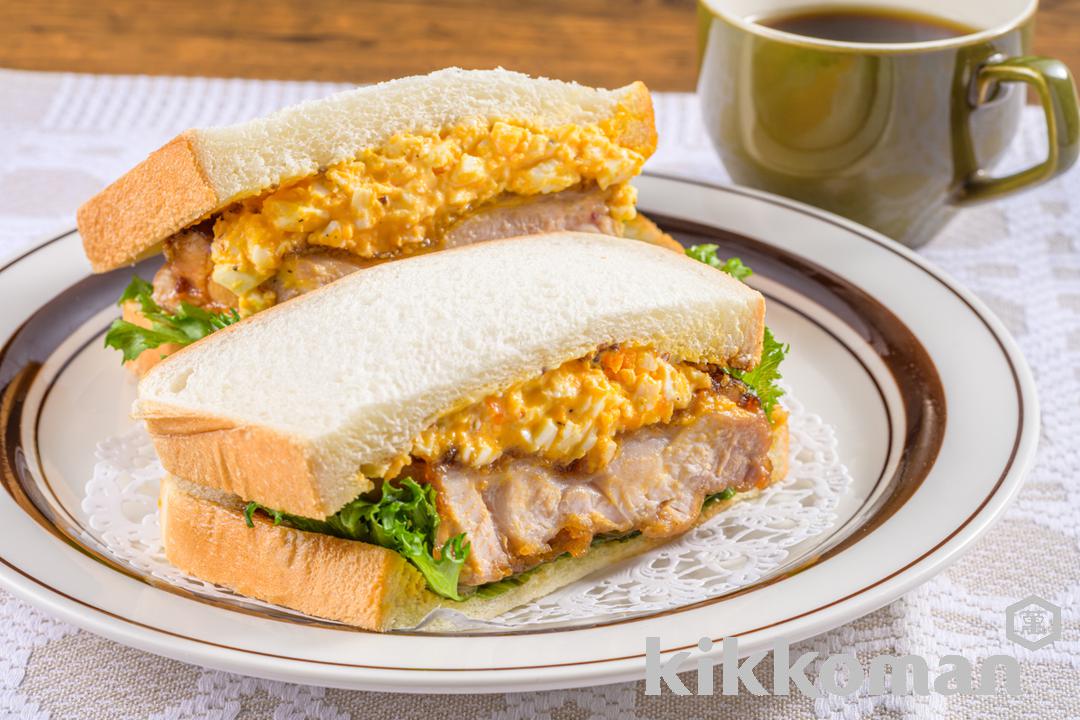 A big sandwich, flavored sweet and spicy!
Cooking time

20 minutes
Calories

837kcal
Sodium

1.8g
Nutrition facts are for one serving.
Remove excess fat and sinew from the chicken meat, sprinkle with the salt and pepper, then cover with the potato starch. Mix together (A). Rinse the leafy vegetables, then remove excess moisture.

Mash the boiled eggs with a fork, add in (B) and combine together.

Heat the oil in a fry pan over medium heat, arrange the chicken inside skin-side down, then cook for about 3 minutes on each side.

Use paper towel to wipe away excess oil before adding in (A). Continue cooking over medium heat while flipping the meat over ocassionally until the sauce becomes thickened. Remove from the fry pan and cut in half.

Spread each of (C) onto one surface of 2 slices of bread each. In order, stack the bread, leafy vegetables, chicken (4) and egg (2), then sandwich with the remaining slices of bread. Cut into halves to serve.
Chicken thigh meat - removing excess fat
Chicken thigh meat - removing sinew