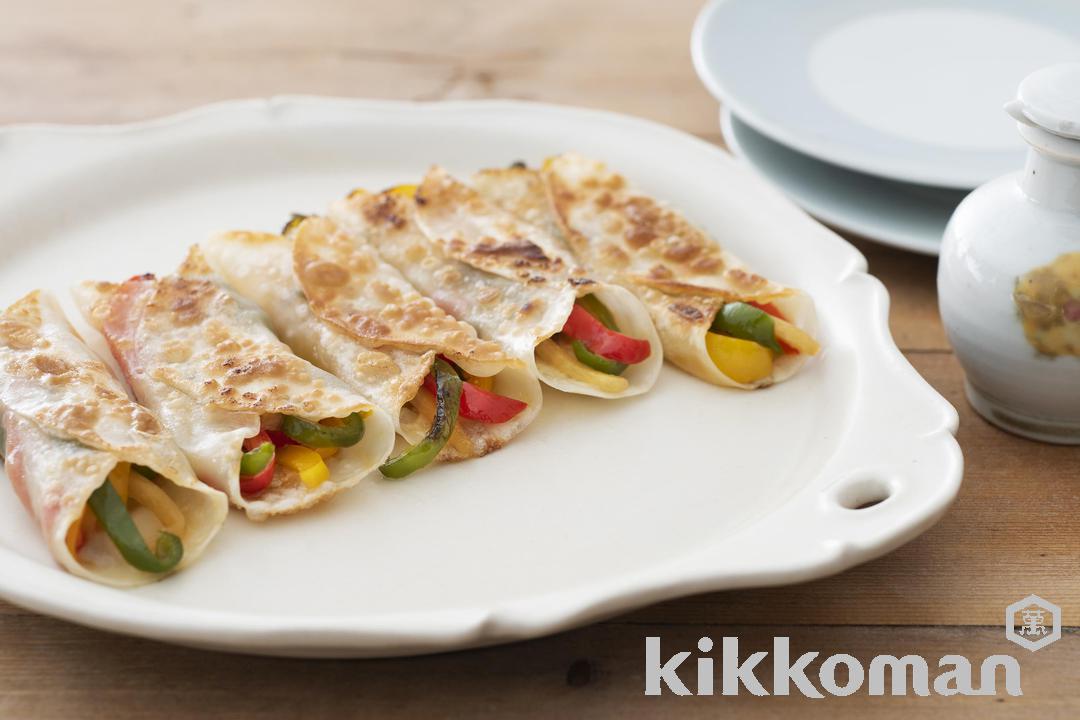 Healthy vegetable potstickers
Cooking time
30 minutes
Calories
340kcal
Sodium
1.0g
Nutrition facts are for one serving.
Remove the seeds from the bell peppers and thinly slice. Drain the bamboo shoots.

Heat the sesame oil in a frying pan, and saute the bell peppers and bamboo shoots. When coated with oil, add (A) and allow to boil. Then thicken with (B).

Roll up an appropriate amount of vegetables with the potsticker skins, and fry both sides in a frying pan with heated oil. Serve with Kikkoman Soy Sauce.
Post your creation!
Kikkoman Global (@kikkoman_global)
is posting Kikkoman Recipes.
If you made this recipe, please post it with the hashtag #KikkomanLife
We love to see your creations on Instagram!